When adding a tablet to the Knox Manage system, it is necessary to reset and reboot the device.
These instructions apply to the Samsung Tab Active 2 and Tab Active 3 tablets.
It is strongly recommended that you watch the video AND read the instructions prior to performing the reboot.
While factory resetting, you may see this screen. This is normal. Once this screen changes, you can proceed with the factory reset menu.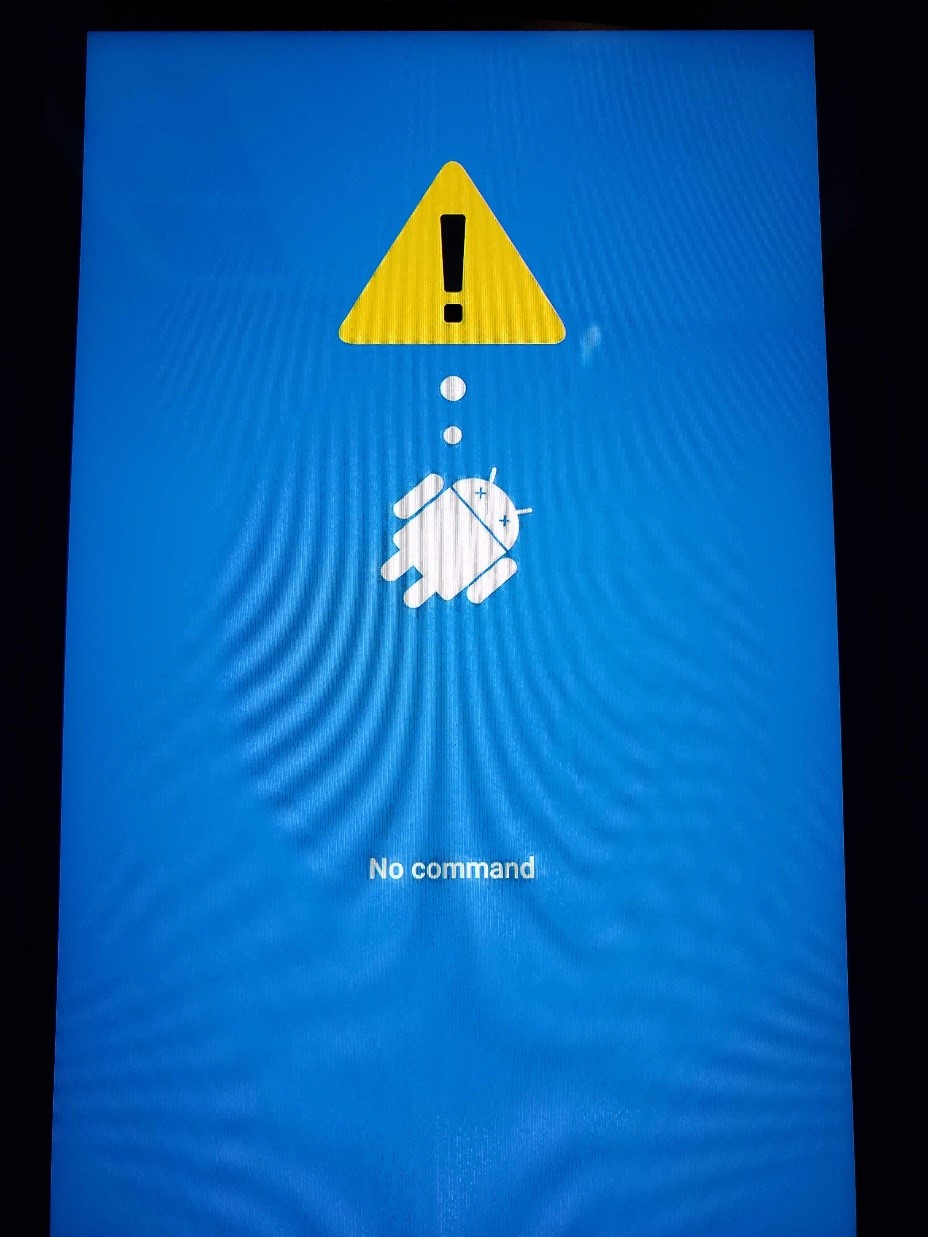 Steps to reset, reboot, and add your device to the Knox Manage system:
Power down your device.
Hold the Home and Volume Up buttons, then press and hold the Power  button until the Android logo appears. After about 30 seconds, a blue screen will load the Android Recovery Menu.

Press the Volume Down to select "Wipe Data / Factory Reset".

Press the Power button to select this option.
On the confirmation screen, press Volume Down to select "Yes".


Press the Power button to begin the factory reset.
Once the factory reset is complete, the Android menu appears again. Press the Power button to reboot the tablet.

When the tablet reboots to the Start screen, tap the arrow.


If you receive a window that says "MDM does not allow factory reset", boot the tablet as normal. You should then see this screen:

If you get to a Driver Login screen, wait five minutes for the profile to download, then try again.

Tap OK when the Knox Cloud prompt advises to connect to WiFi.
Select your WiFi connection and enter the password.
Once Connected to WiFi, tap the Next button.
Agree to the Terms and Conditions and tap the Next button. The device checks for software updates.
When the Set Up Your Device screen appears, agree to the terms and tap Next. The screen may go to sleep during this process. Tapping power once to wake it up.
If a prompt appears to turn on location services. Tap OK.
The next screen should be a blue screen with a shield titled "Samsung Knox Manage." When this screen loads, your Zonar applications begin to download in the background. The Zonar Shell application will load when the download finishes.
When the shell finishes downloading, dock the tablet. You may be asked to allow the application to access the USB device. Check "Use By Default for this USB Device" and tap OK.
The device begins the initial set up and downloads account information and the manifest. When the driver screen appears, log in with your driver credentials.
If you have Advanced Navigation:
Open the navigation app to begin downloading the map data. This process will begin automatically but can take between 15 minutes to an hour depending on connectivity.