Lifecycle of a Route
OnRoute allows you to create custom routes for your drivers to follow using their in-vehicle tablet. To provide the best quality data and user experience, the stages of creating, managing, and driving a route have been divided into three apps, each created to be easy to use and targeted toward the people using them.
This bird's-eye view article briefly goes through each stage of the route's life to get you started with OnRoute. Each stage links to more detailed guides covering the apps used in each.
Create a Route
User: Driver or administrator in vehicle
OnRoute Record is the go-to app to create a route. While in a Zonar-equipped vehicle, OnRoute Record will track your vehicle as you drive around the planned route. At each stop, you'll tell OnRoute Record to add the stop to the route and give it a name. When you're all finished, OnRoute Record sends the route up to OnRoute Web to be reviewed and approved for use.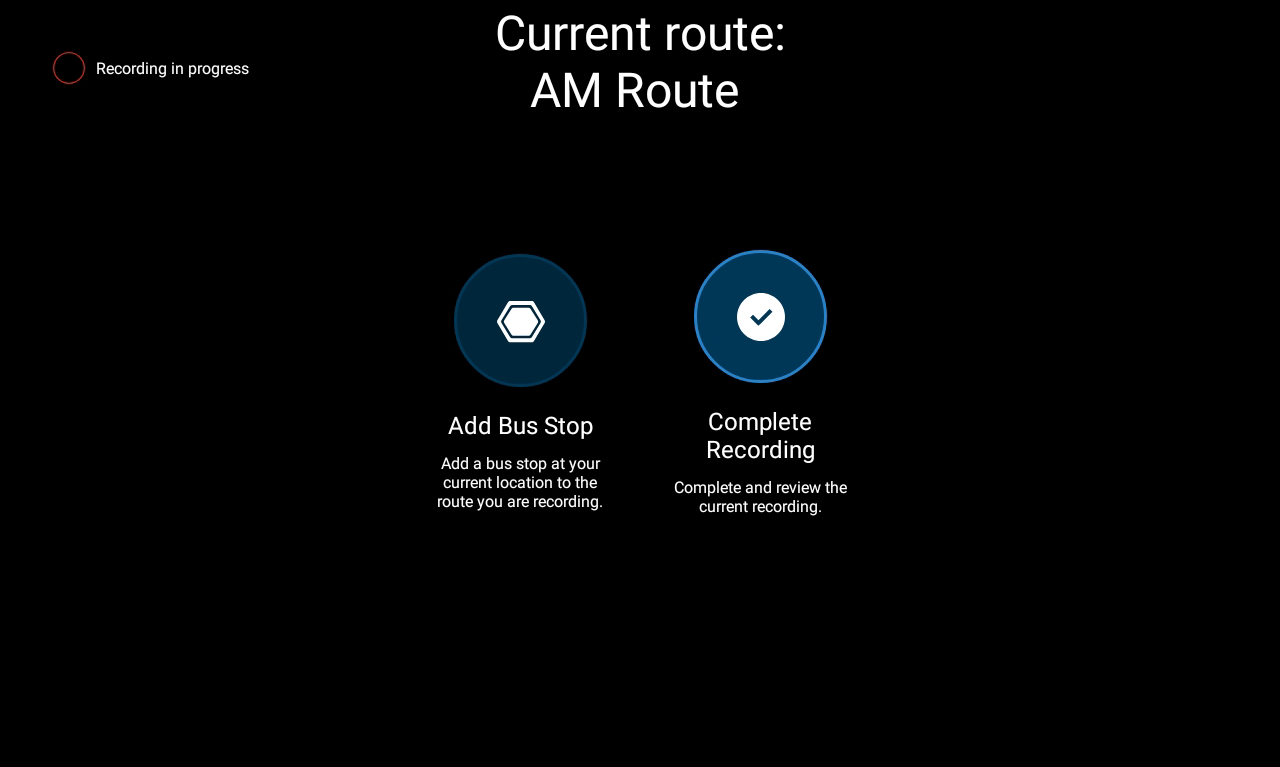 Edit and Approve the Route
User: Administrator or Dispatcher in office
OnRoute Web allows you to review recorded routes. Here you can preview a route, edit stop names, and even add and delete stops if necessary. Once a route is up to date and ready to use, you can approve it, which will make it available to drivers using the OnRoute app.
Drive the Route
OnRoute retrieves approved routes from OnRoute Web and displays them on the in-vehicle tablet. Select which route you are about to drive to receive a visual map when stopped and turn-by-turn audio navigation when moving.