Drive The Route
The OnRoute app on the tablet is used to drive routes that have been approved by fleet administration or dispatch via OnRoute Web. This guide describes the process to use the app, as well as available options.
For help on recording routes, see the OnRoute Record guide.
For a general overview of creating and using routes, see Using OnRoute Step by Step.
Operation
Tap the OnRoute tile to open the app.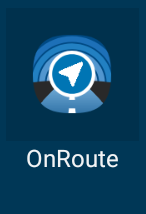 Route Selection
The first screen the app displays is route selection. All approved routes are available to select here.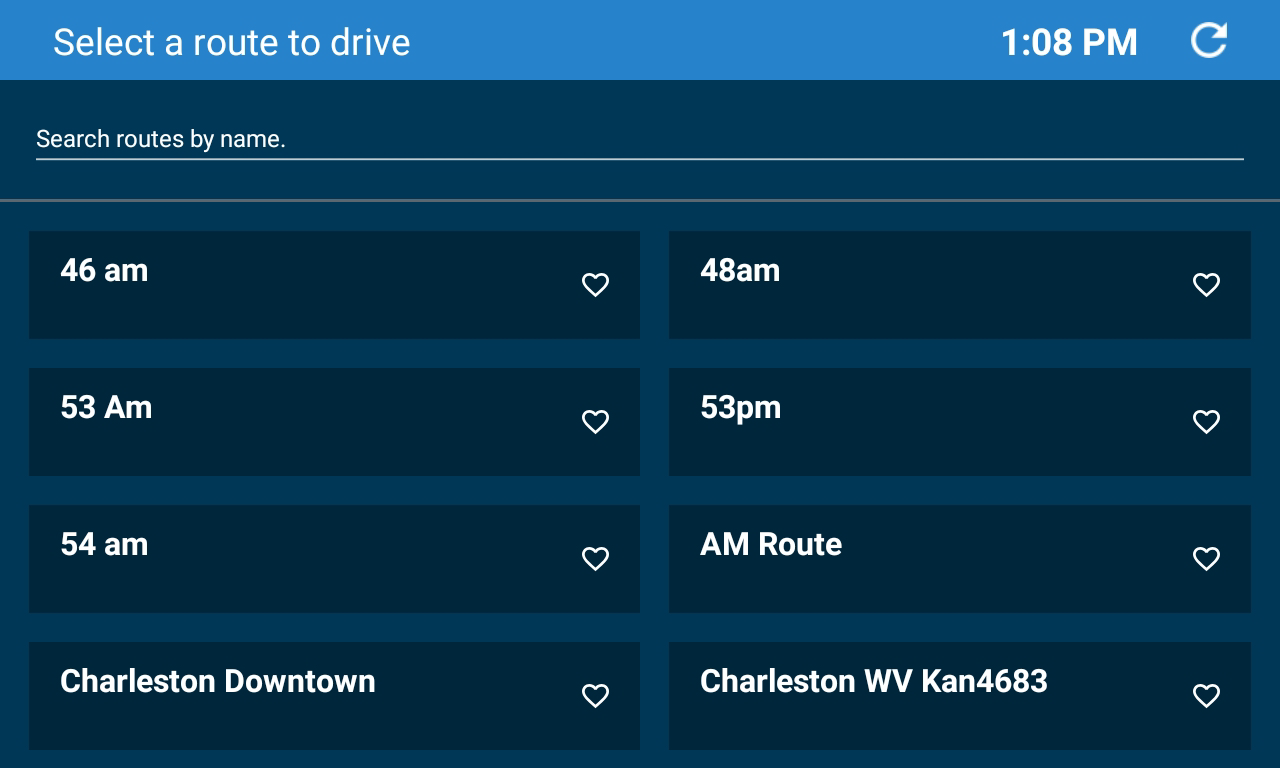 Tap Search routes by name to filter the list by relevant information. The routes will filter even if the text is not an exact match.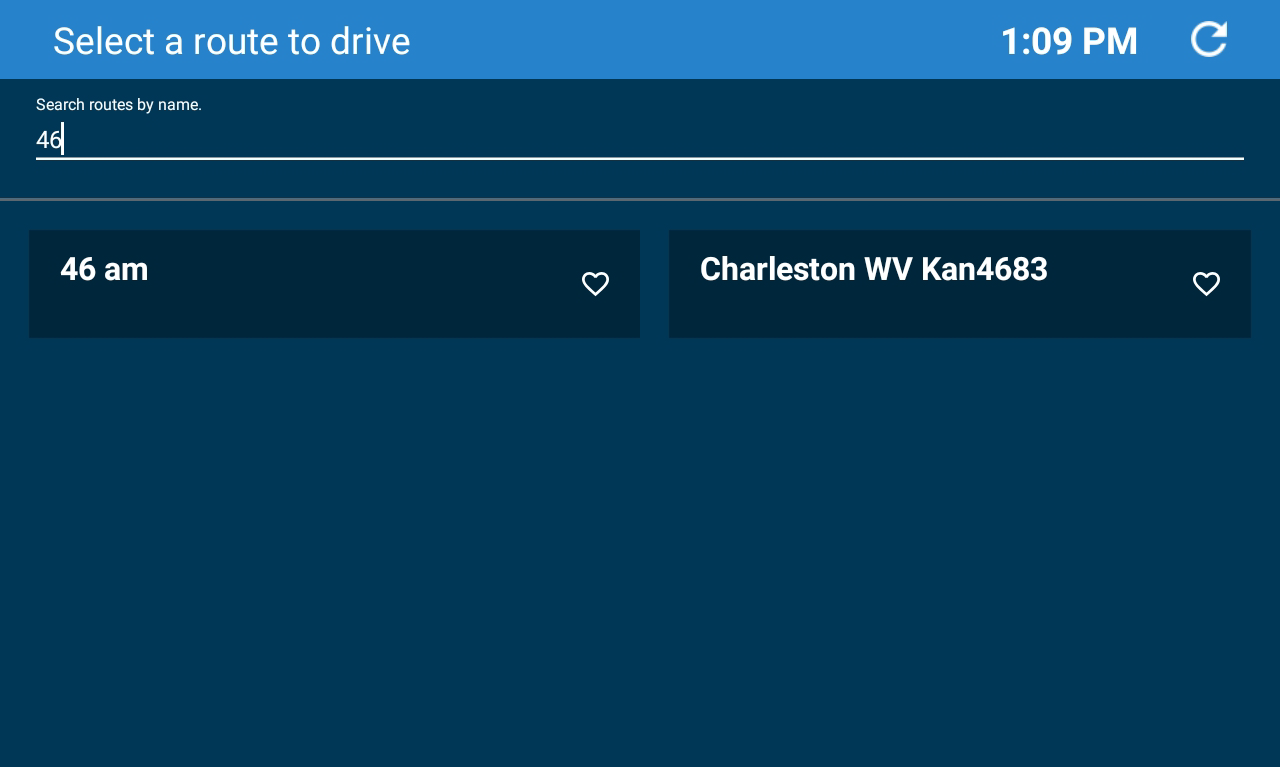 Tap the heart on frequently-used routes to add them to Favorites for more convenient selection in the future.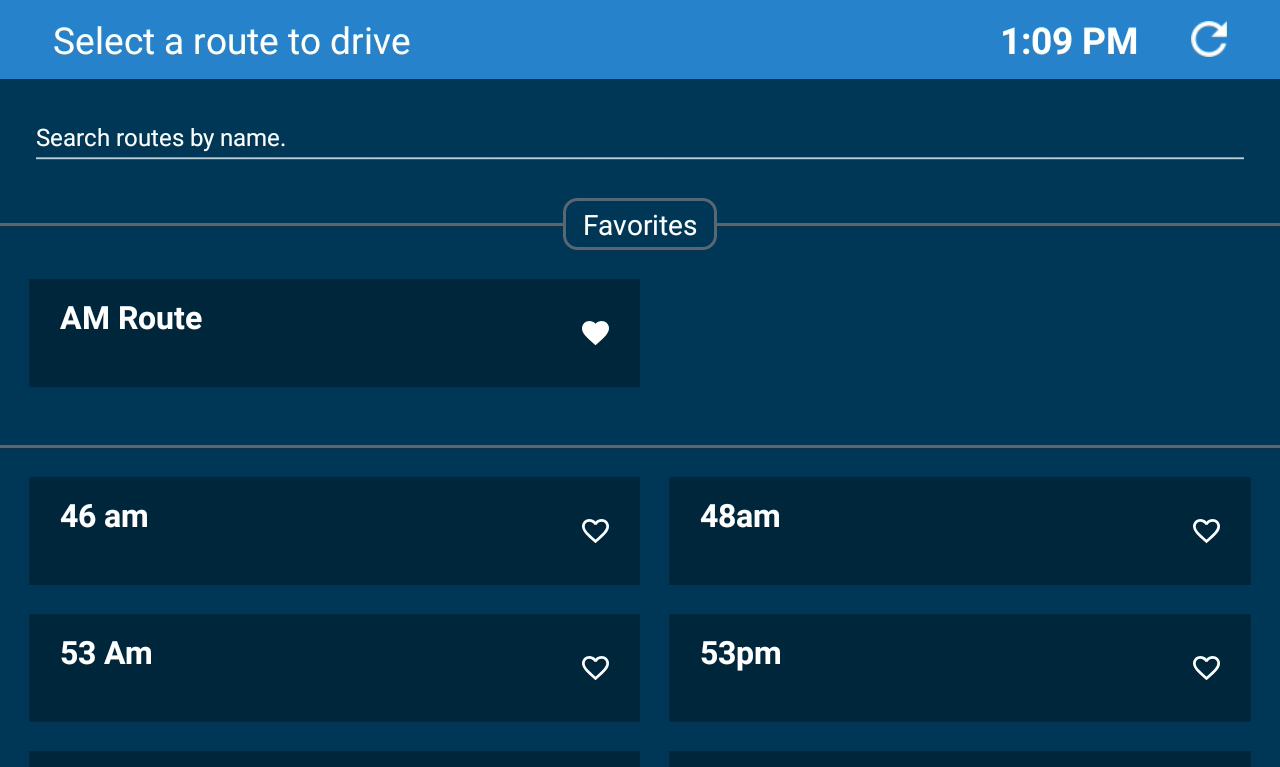 Once you have identified the route to drive, tap the box to display a preview of the route.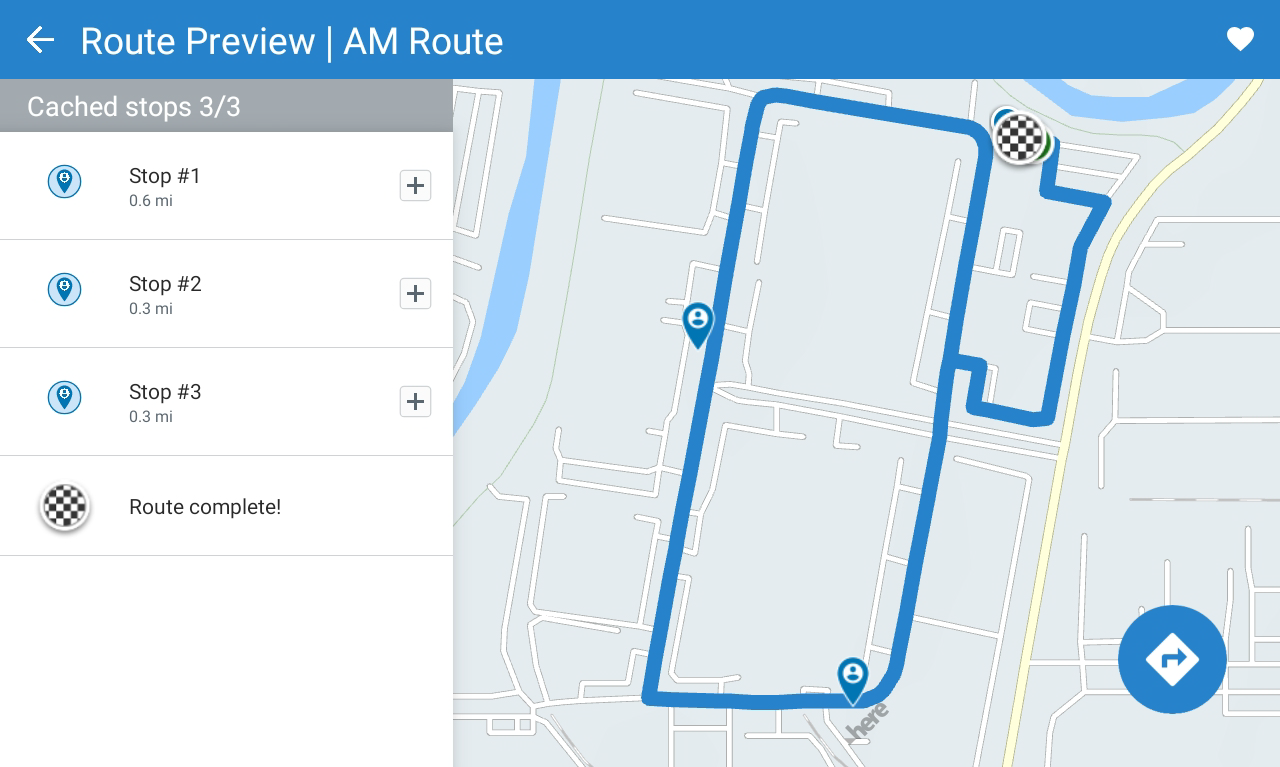 Tap the + icon by a stop to view the specific directions to reach it from the previous stop. Tap and drag the screen to view more text if needed.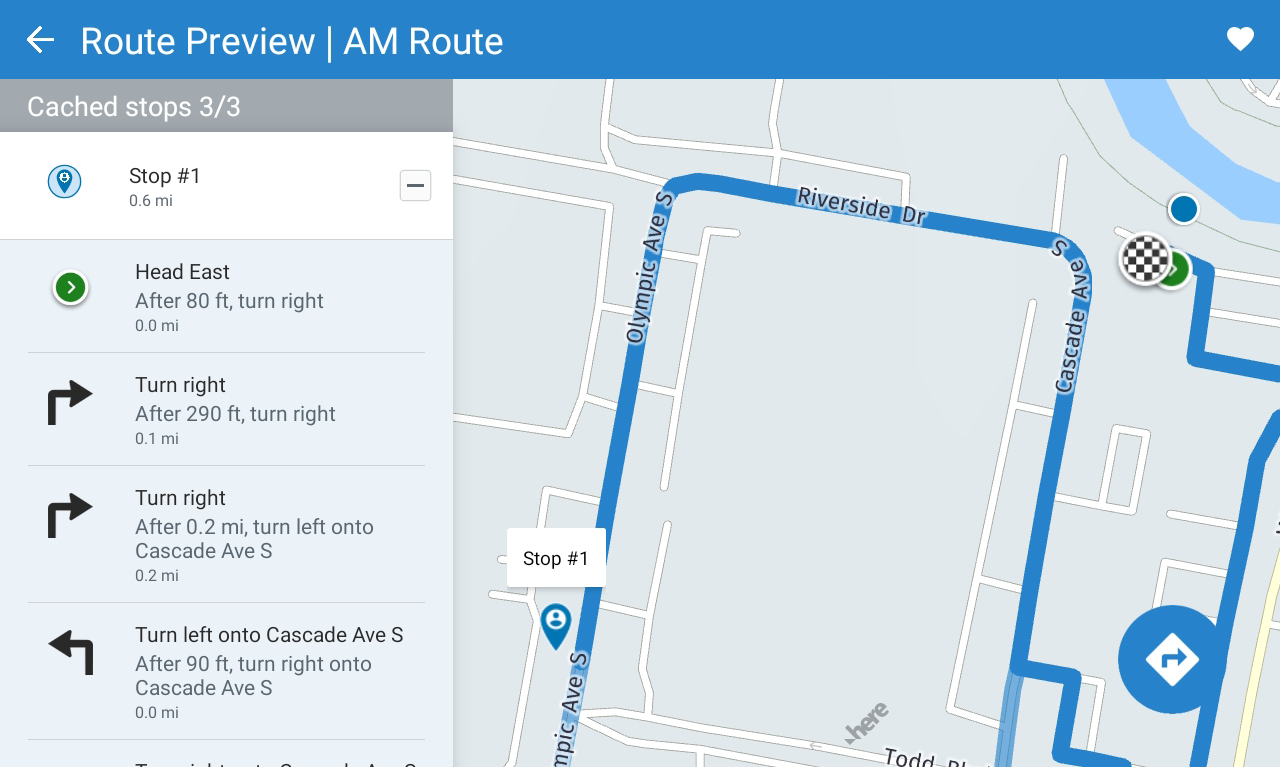 When ready, tap the

icon to begin route navigation.
Route Navigation
As you begin driving, OnRoute will provide audio turn-by-turn navigation guiding you to the next stop.
The screen turns black while the vehicle is in motion. You may only view and interact with the screen when the vehicle is stationary. This behavior is required by law to limit distracted driving and cannot be changed.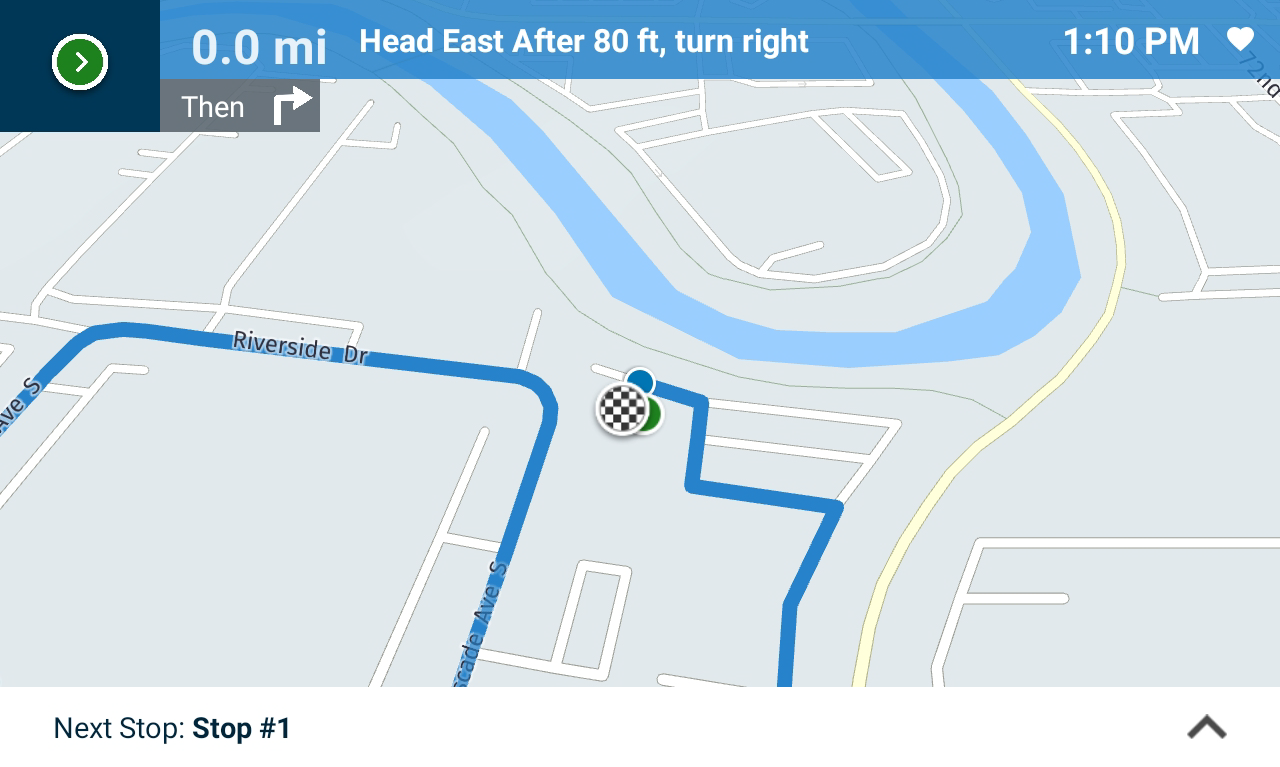 When the vehicle has stopped at the final stop on the route, OnRoute announces that you have completed the route. Tap the Exit button to return to the route selection screen.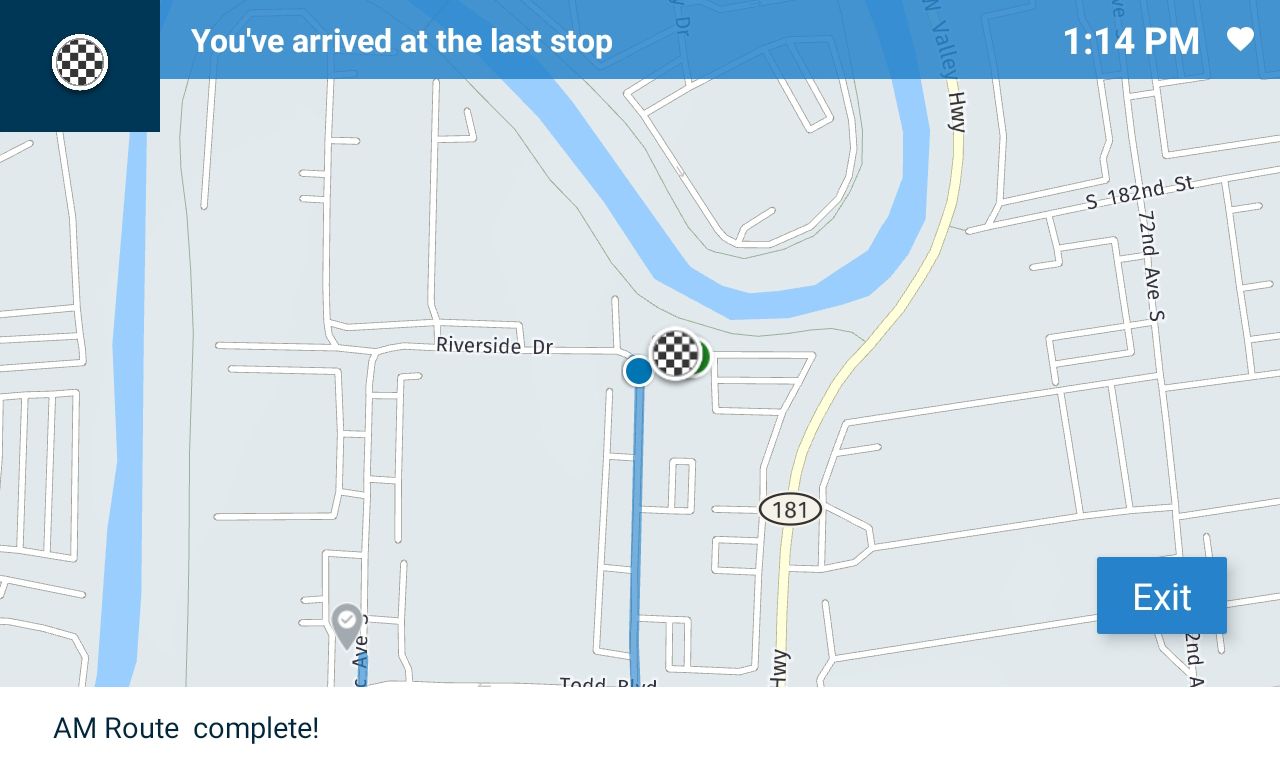 Options
Tap the arrow at the bottom of the screen during navigation to display available options.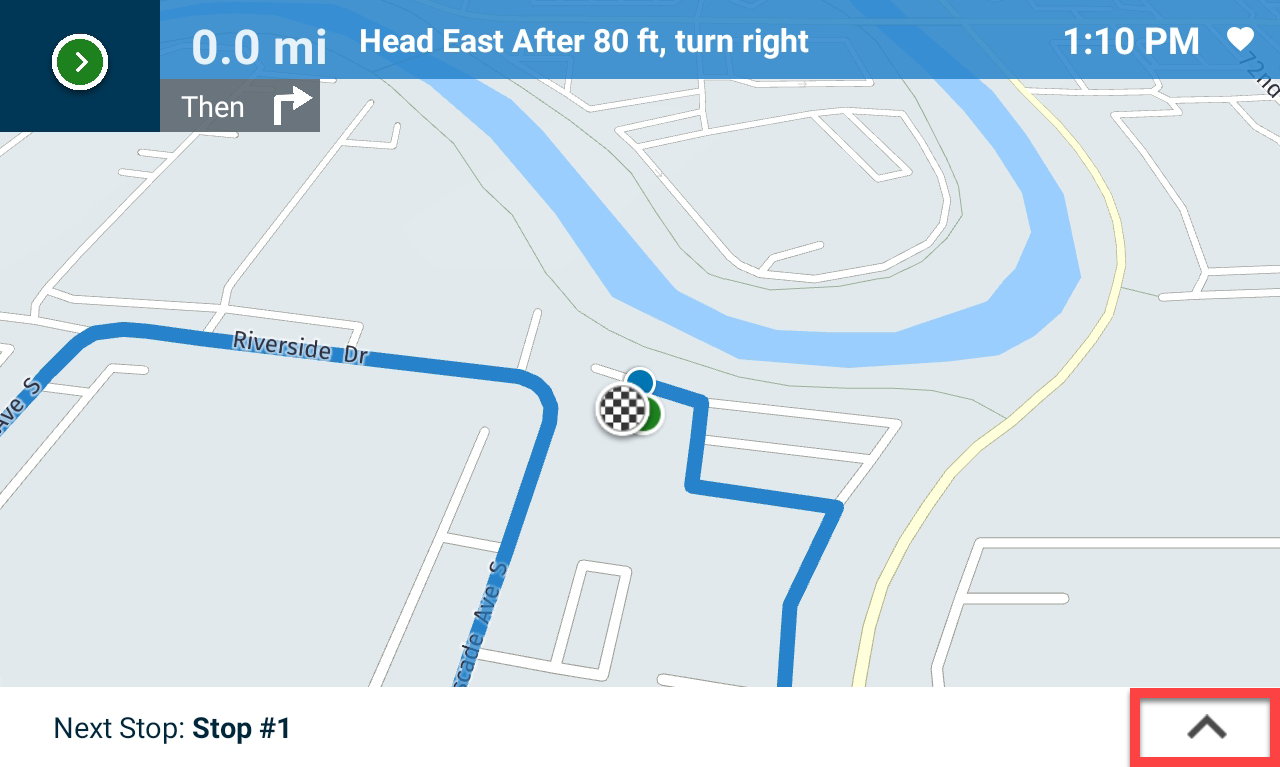 The following options are available:
Skip Stop: The route continues from your current position to the stop

after

the one currently listed as Next Stop.
End Navigation: OnRoute exits the navigation screen and returns to the route selection screen.