To verify if a Samsung Tab Active tablet is enabled to connect to available Wi-Fi networks place a finger at the top of the screen and drag down.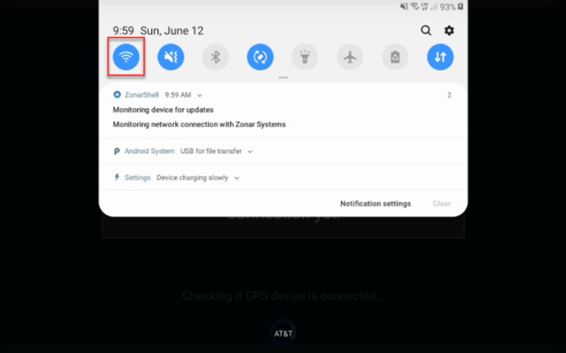 If enabled, the Wi-Fi icon will be blue. If the icon is gray tap it once to turn on Wi-Fi.
With Wi-Fi enabled the device can now connect to available Wi-Fi networks. To find available Wi-Fi networks press and hold the Wi-Fi icon to open the Wi-Fi settings.
The Wi-Fi settings can be manually accessed by opening the All Apps menu, selecting Settings, selecting Connections and selecting Wi-Fi.
Once opened a list of available Wi-Fi will be selectable. Choose the desired network, if applicable enter necessary credentials and passwords, then press Connect.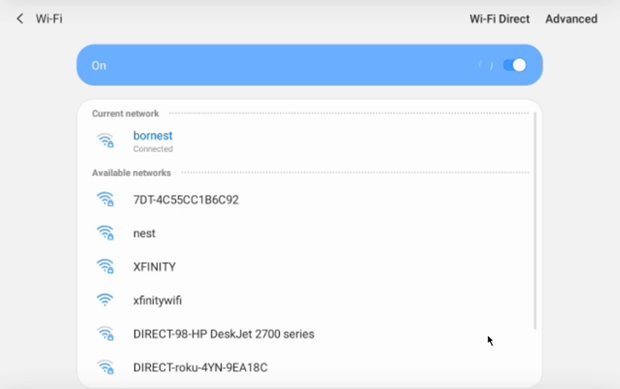 Any successful connection will place the Wi-Fi network at the top of the menu under Current network.