Periodically Android firmware updates will need to be installed on the Samsung Tab Active tablets. When an update has downloaded and is ready for installation the following prompt will appear: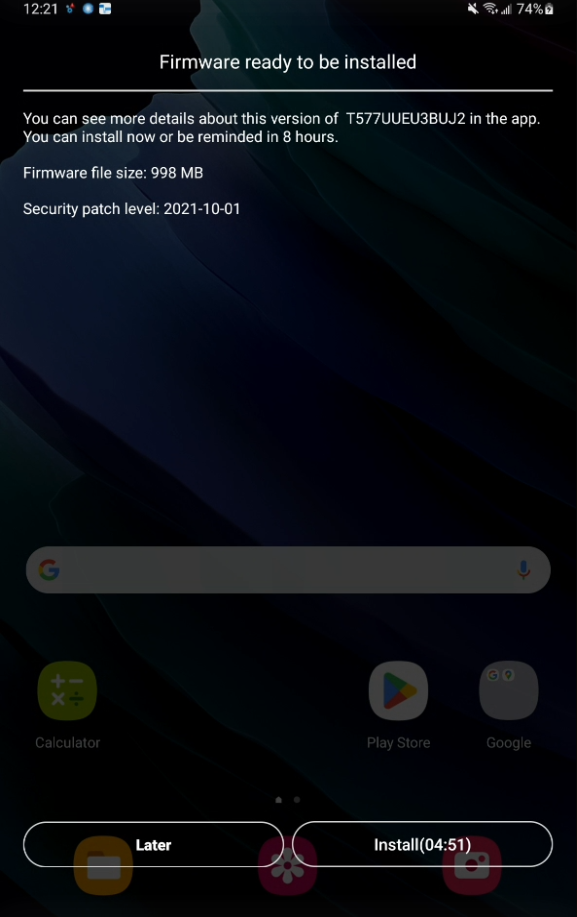 Selecting Later will delay the firmware update installation. The prompt will return in 8 hours.
Firmware installations can only be delayed three times before the installation becomes mandatory.
Once a firmware installation has begun the tablet will be inaccessible until completion. The device will reset during the installation. When the Driver Login screen appears the firmware installation will be complete.