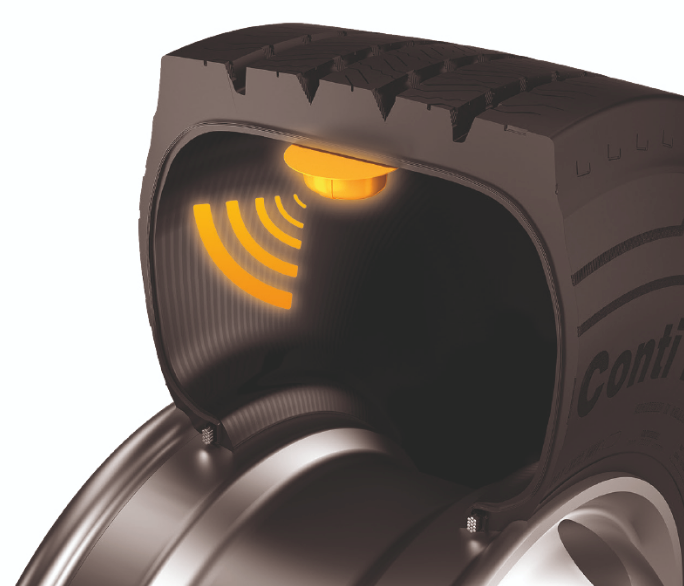 Introduction
ContiPressureCheck™ (CPC) Tire Pressure Monitoring System (TPMS) continuously measures the pressure and temperature of all tires on your vehicle - even when you are driving. This helps to save fuel and increase mileage. It also significantly reduces the risk of tire failure while maintaining the value of the tire casing and thus the retreadability.
Requirements
CPC has the following installation requirements.
Zonar Telematics Control Unit (TCU) connected to a heavy duty vehicle with SAE J1939 data bus.

CPC does not work with J1708, OBDII/Light Duty, or other non-J1939 connected installs.

Zonar TCU firmware 3.8.94 or greater is required for Tire Pressure Alert functionality. Contact Zonar if your TCU does not meet this requirement.
Zonar TPMS Adaptor Cable (Part# 81634)

This cable is not part of a normal Continental CPC install. It is only used when Zonar is installed and TPMS ZAlerts and air pressure alert messages are desired.

ZAlert configured in Ground Traffic Control® (GTC) for the following:

Tire Pressure Low - Moderately severe
Tire Pressure Very Low - Most severe
The Zonar alerting feature is currently unavailable for trailer tires connected to the CPC system via Automatic Trailer Learning (ATL). Tractor tires and fully married trailer tires will correctly provide alerts.
Installation
Follow these steps to install the Zonar TPMS Adaptor Cable (Part# 81634) between the Zonar TCU and the Continental System.
This cable is stocked/sold by Zonar only (not Continental).
Splice the Zonar TPMS Adaptor Cable (Part# 81634) into the CPC harness between the CCU and the Continental display unit.

If a Continental display is not used, it is required to have a Continental resistor in its place for the installation.

Connect the green and yellow flying leads of the Zonar cable to the brown and white wires of the Continental harness as shown below.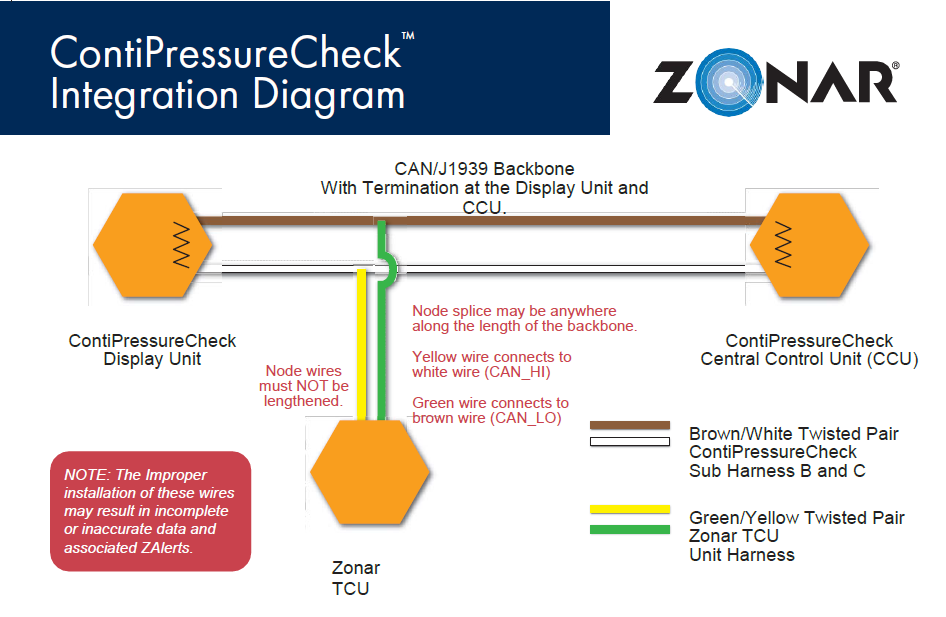 Connect the proper end of the Zonar TPMS Adaptor Cable to the Zonar telematics device 10 pin connection.
Connect the other end to the Zonar vehicle diagnostics 10 pin cable.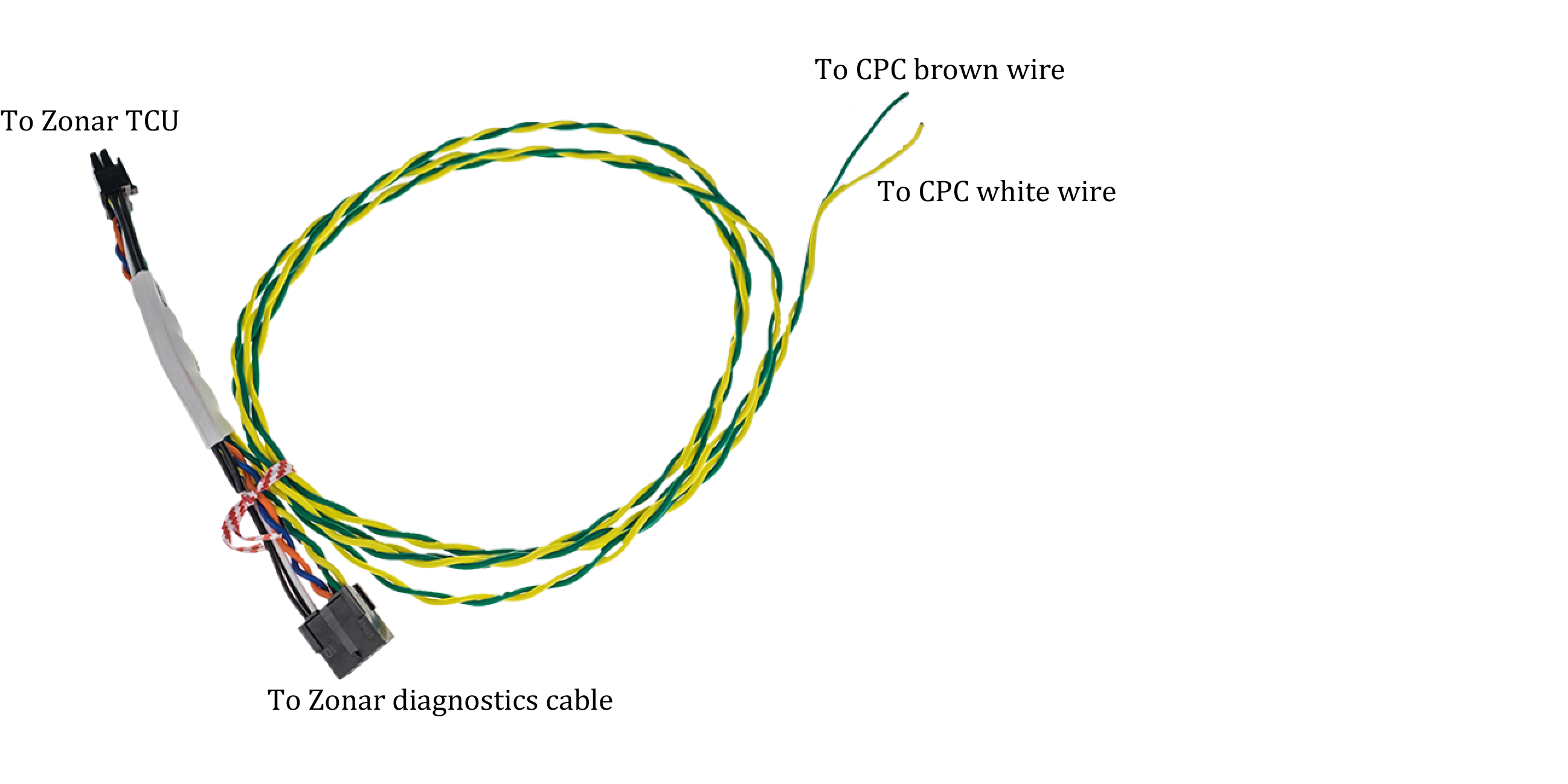 The following shows an example of the final connections to the Zonar telematics device after you have wired the adapter.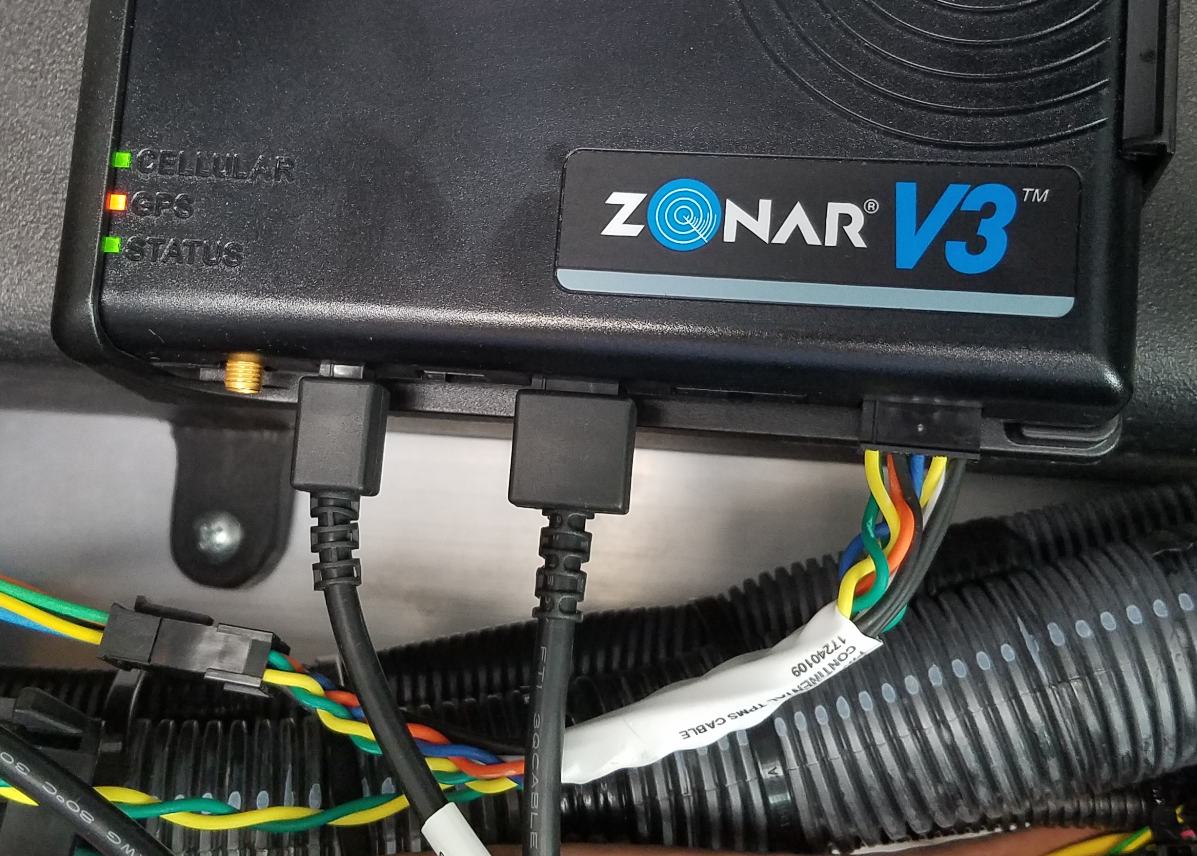 For more information see the telematics control unit installation/user guide.
Warranty And Legal Notices
For more information regarding Zonar Warranty and Legal Notices, see the Zonar Product Warranty page on our website (https://support.zonarsystems.net).