Introduction
The ZonarCom 3 software can reprogram a 2010 handheld. This can be used to change the inspections on the handheld (e.g. Bulldozer to Straight Truck) or to update from an obsolete configuration.
You will need:
ZonarCom 3 software, correctly configured to your account
Reader Download Station (RDS)
The configuration file you want to apply to your handheld (see below)
See Installing ZonarCom 3 with Reader Download Station if you have not set up the first two yet.
Configuration File
The configuration file is a special file created by Zonar that contains the instructions needed for your specific EVIRs. You may need to contact Zonar Customer Support to obtain the file, which will be named similarly to this:

Many corporate networks will prevent emailing files with an unknown type such as these hex files as a security measure. Contact your IT administrator if this is an issue.
Programming a 2010 Handheld
Find the ZonarCom 3 icon in your system tray and right click it. Use the menu to go to Tools > Firmware Programming...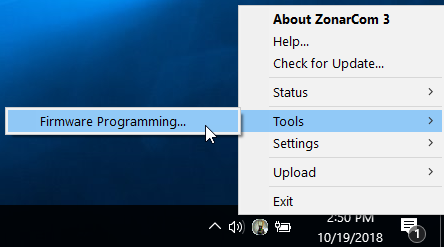 This will open the Firmware Programming window.
The Download button is deprecated and will not work. Contact Zonar to obtain the needed configuration file.
Click the green ... box and navigate to the folder the hex file is saved in, then open it. You should see the filename listed in the field beside the box.
The COMM Port field should be automatically filled in. Check that it matches the port set in the Configuration screen.
Ensure the 2010 is powered on and plugged into the Reader Download Station. You can verify that it is correctly connected when the Device Serial Number is populated.
Click Program Device to begin programming.
A window will appear advising that the 2010 handheld's clock will be set to the time on the computer. If the listed time is incorrect, press Cancel and check your computer's settings. Otherwise, press OK.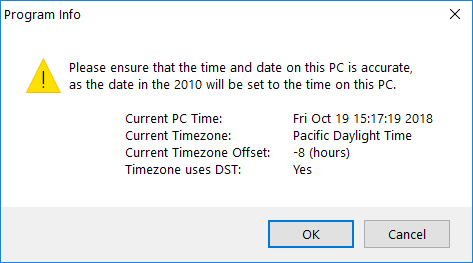 The programming process will start, which should take approximately 1-2 minutes. You may hear the 2010 handheld beep during this process.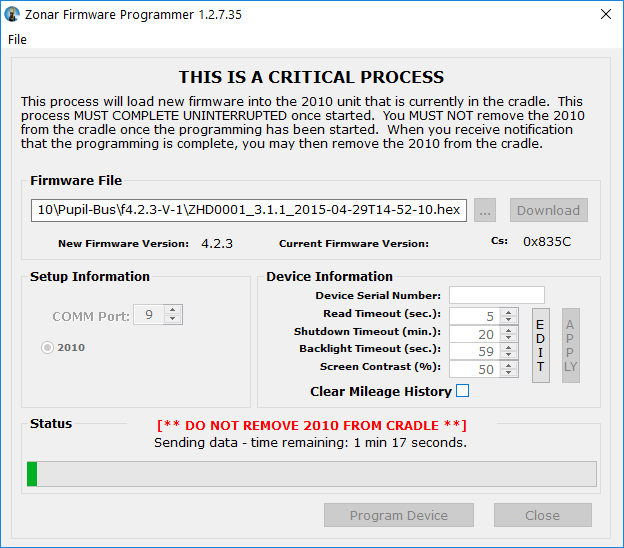 Once complete, you will receive a success message. Click OK.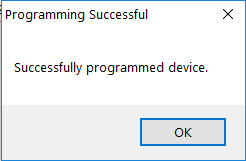 Your handheld can now be safely removed from the Reader Download Station and should show the correct inspections.