Web Release
Graphs for Incident trends and Average Score over time are now available on both the Driver and Fleet pages.

Fleet Score vs. Time
Fleet-wide Number of Incidents vs. Time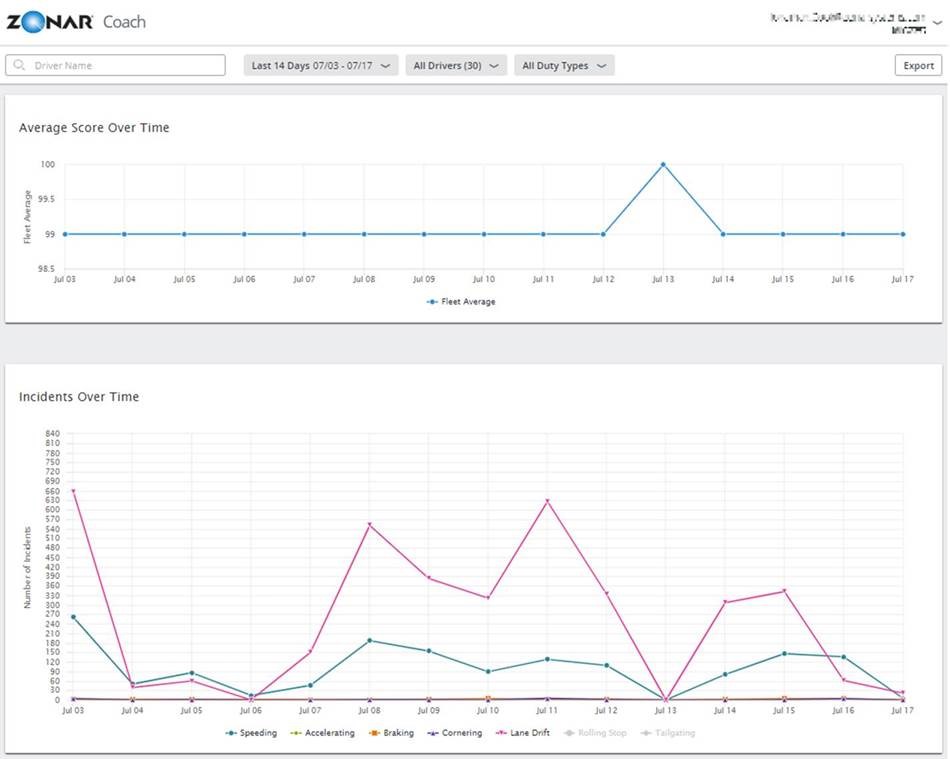 Feedback Volume control has been added. Each asset may be assigned one of three volume settings.



| | |
| --- | --- |
| On | Alert volume is controlled by the driver using the tablet volume control buttons. |
| Muted | All audible Coach notifications are turned off. Any other notification sounds on the tablet are controlled by the driver. |
| Max | All audible Coach notifications are turned on and set at maximum device volume. Driver cannot adjust the volume of Coach notifications when this setting is selected. |

The Manage Duty Types setting is now called Asset Configuration. Dispatchers can set the duty type and the feedback volume for each asset.
Tooltips for setting thresholds have been added to the Settings page.

The settings page has been modified to consistently present the adjustability of incident sensitivities:

Each incident type can be adjusted with options of low-sensitivity, medium-sensitivity, and high-sensitivity.
This was previously a mix of "thresholds" and values which was confusing. The newly-added tooltips provide the authority on the definition for each setting.

The options for Speeding sensitivities have changed: now offers options of 0mph/5mph/10mph over the speed limit (previously 5mph/10mph/15mph over).
Each incident now offers the option to be turned Off.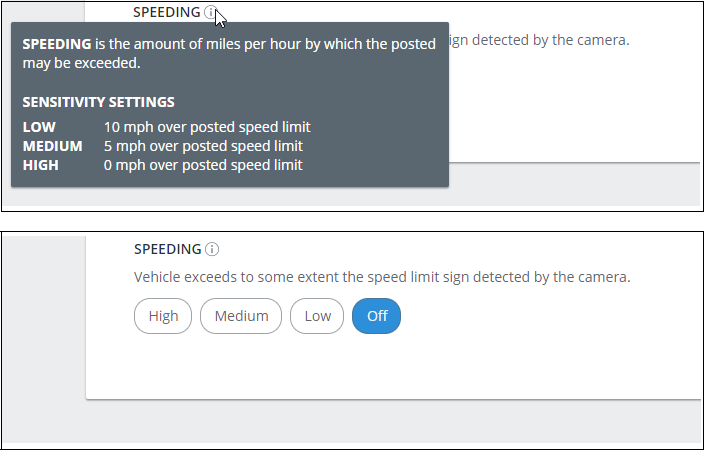 App Release (v125)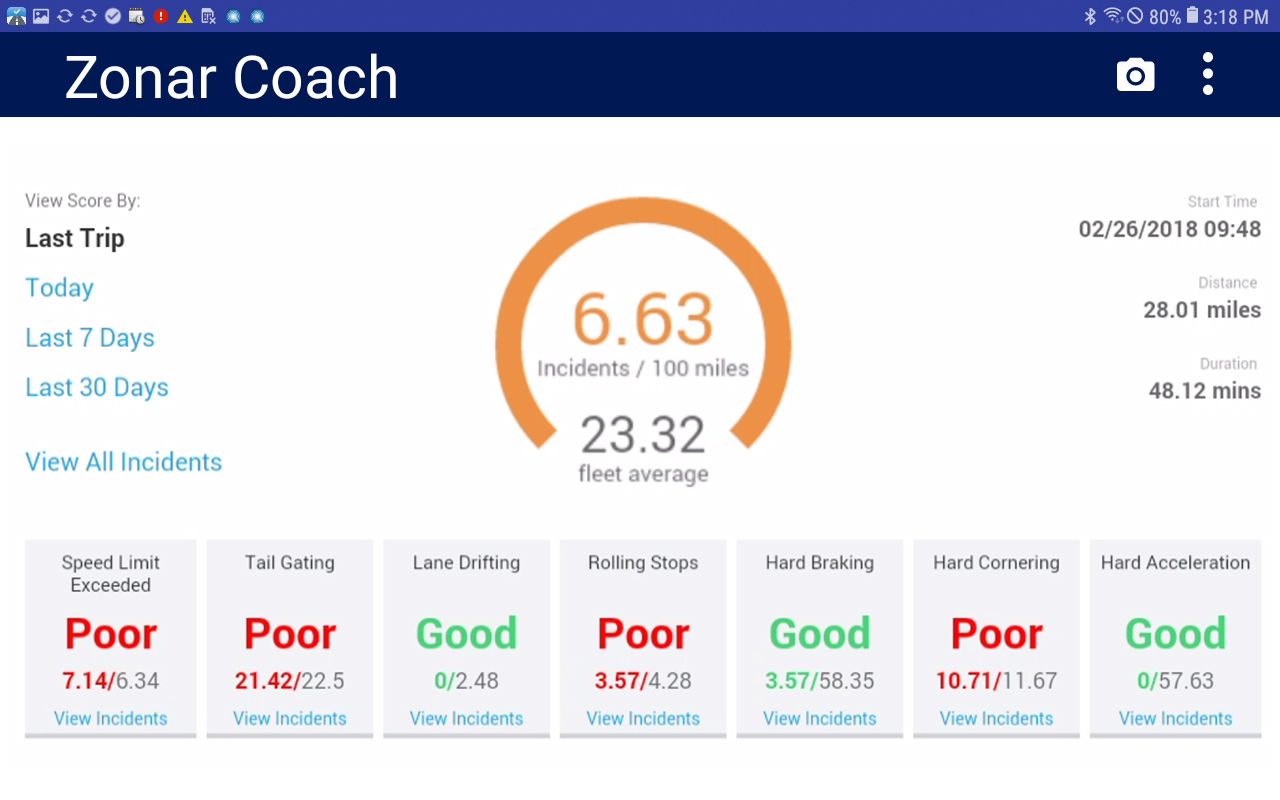 Video Resolution, Quality, and Duration is increased for TA2! Now 360p and 15-second videos!  9 seconds before the incident, 6 seconds after the incident (video duration is 10 seconds for Lane Drifting and Stop Signs; 5 seconds before and after).
Automatic Flip-Frame: The application checks and automatically flips the video frame if it detects that the camera is mounted upside down.
Audible alerts sound when a trip starts and as the camera is connecting to the app to verify that the system is functioning.

"Trip has Started" > "Please wait while the app is connecting to dash camera" > "Camera is in AP Mode" > "Switching to STA Mode" > "Camera Connected using WiFi Direct"

The video player now displays on the full screen.
Small UI changes:

The hamburger menu is now located in the upper right portion of the screen.
New color and font for the title bar at the top of the app.
New camera icon.
Streamlined title, app version number, and package configuration text in the hamburger menu.

Performance optimizations:

Data from previous trips can now be uploaded during a trip.
Better Speed-sign detection.
25 mph speed limit signs no longer trigger speeding incidents (to avoid school zone false positives).
New Lane-Drift algorithm with reduced sensitivity (fewer false positives).
Fewer tailgating false positives when the vehicle is slowing to a stop.
Optimizations in ML algorithm for less CPU usage.