Web Release
Fleet Performance Overview & Driver Score Distribution Graph on Fleet Page
Provide insights about the fleet performance in a glance.
Provide the distribution of driver scores across the fleet to get a sense of overall performance.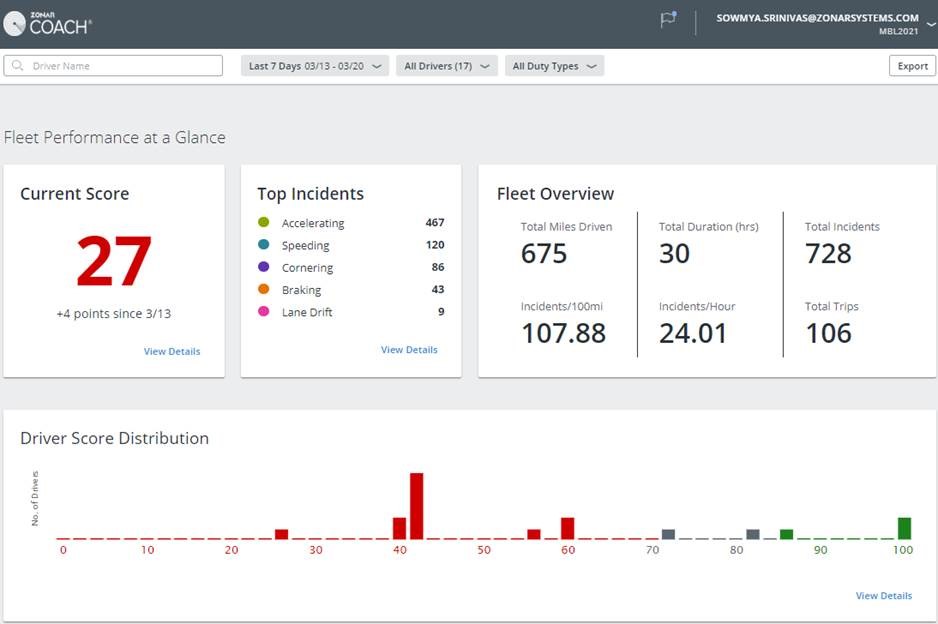 New Page(Fleet Trends) for Detailed Fleet Metrics
Ability to drill into metrics cards on a separate page

Average Score Over Time
Incidents Over time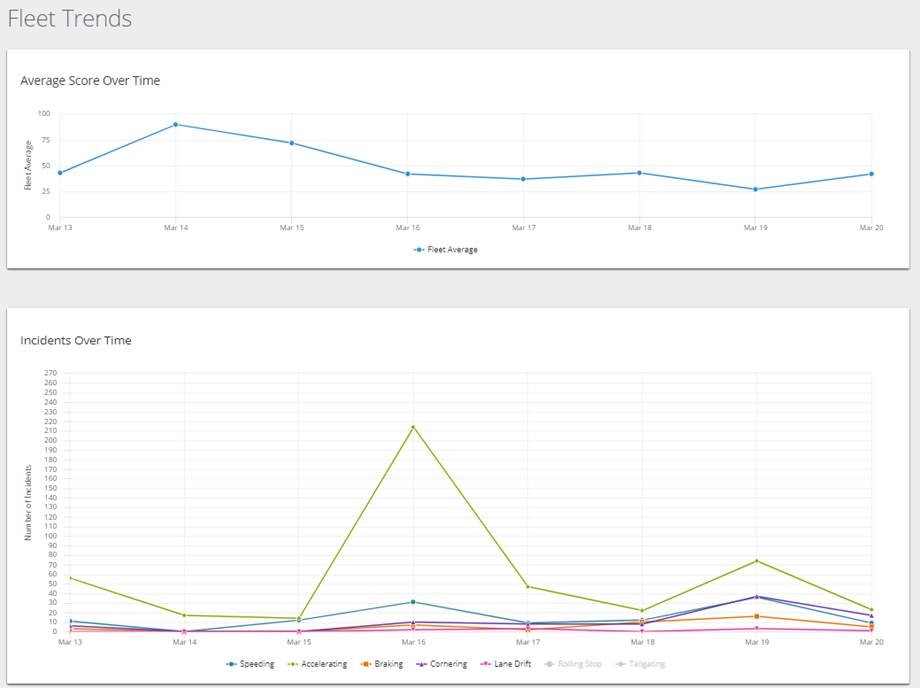 Updated Driver Cards on Fleet Page
Ability to see more than the existing 8 driver cards on the fleet page.
Provide insights about the driver's performance in a glance.
Additional filters to sort based on Driver's name.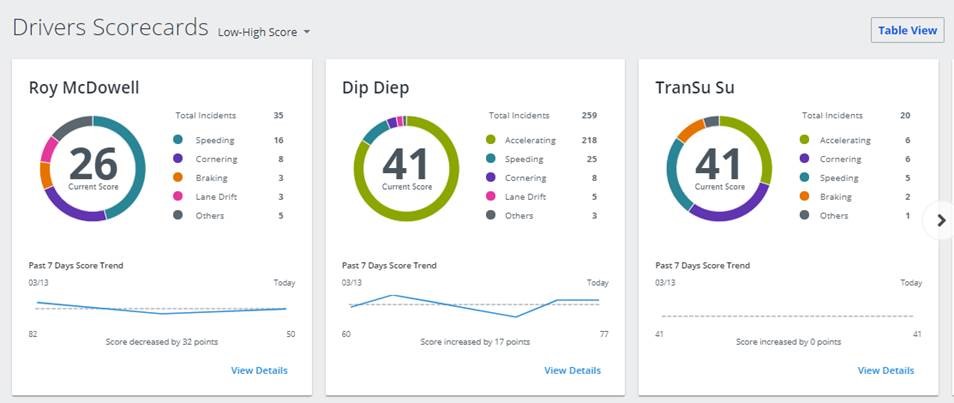 Trip Cards on Fleet and Driver Pages
Ability to view trips taken by all the drivers in the fleet from the Fleet page.
Ability to view trips by a particular driver in the Driver page.
Filter from Most Recent to Least Recent.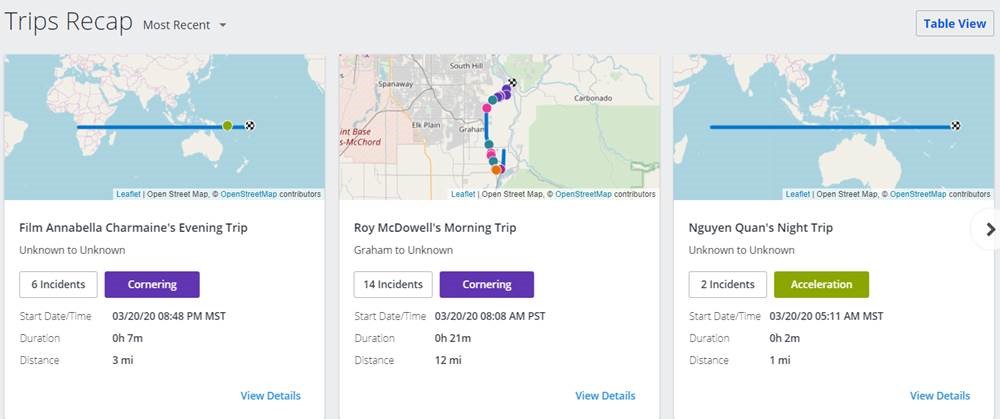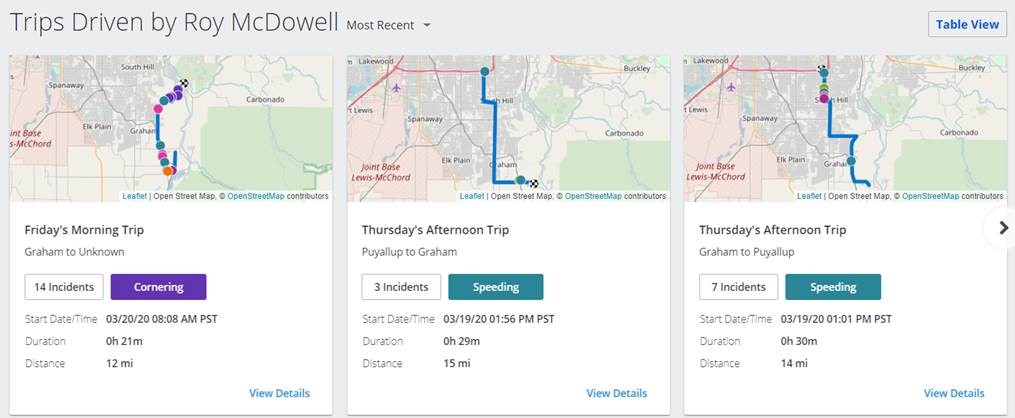 Driver Notification & New Page with Header Menu Link for Flagged Incidents Table
Notification to fleet managers if drivers have flagged incidents.
Separate page for the Flagged Incidents.
Ability to mark a challenged incident as safe, reject the flag or report as bug.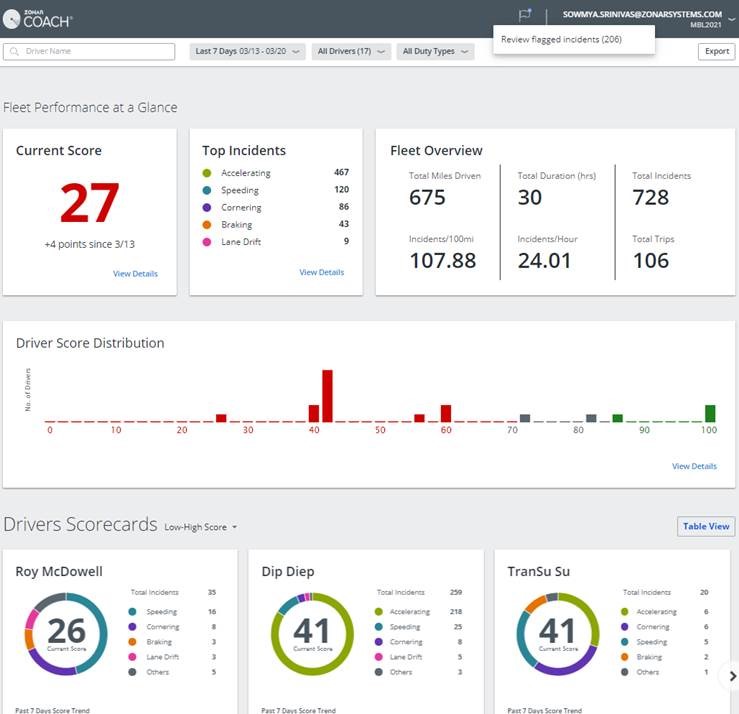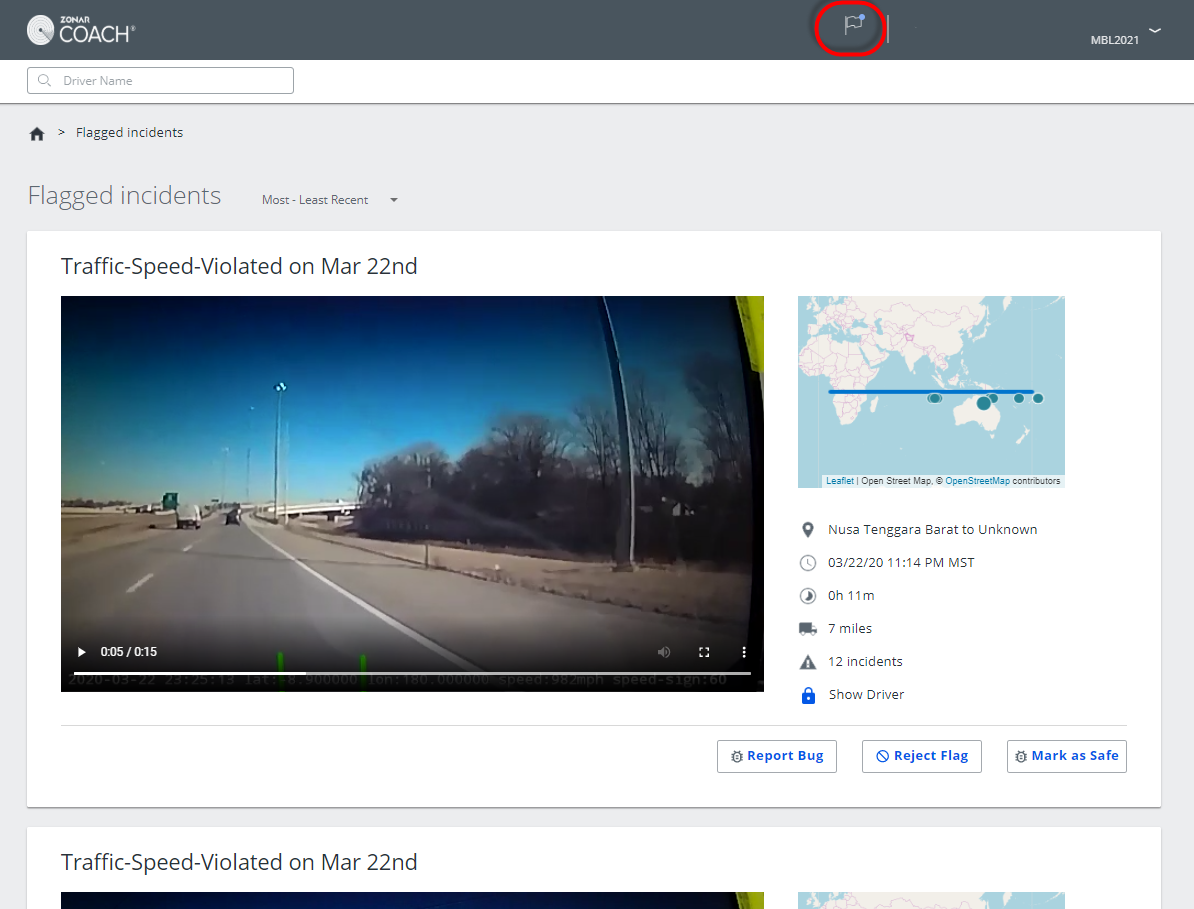 Driver Snapshot & Overview on Driver Page
Provide insights about the driver performance in a glance.
Trips Card provides a scrollable list of trips by the driver with insights.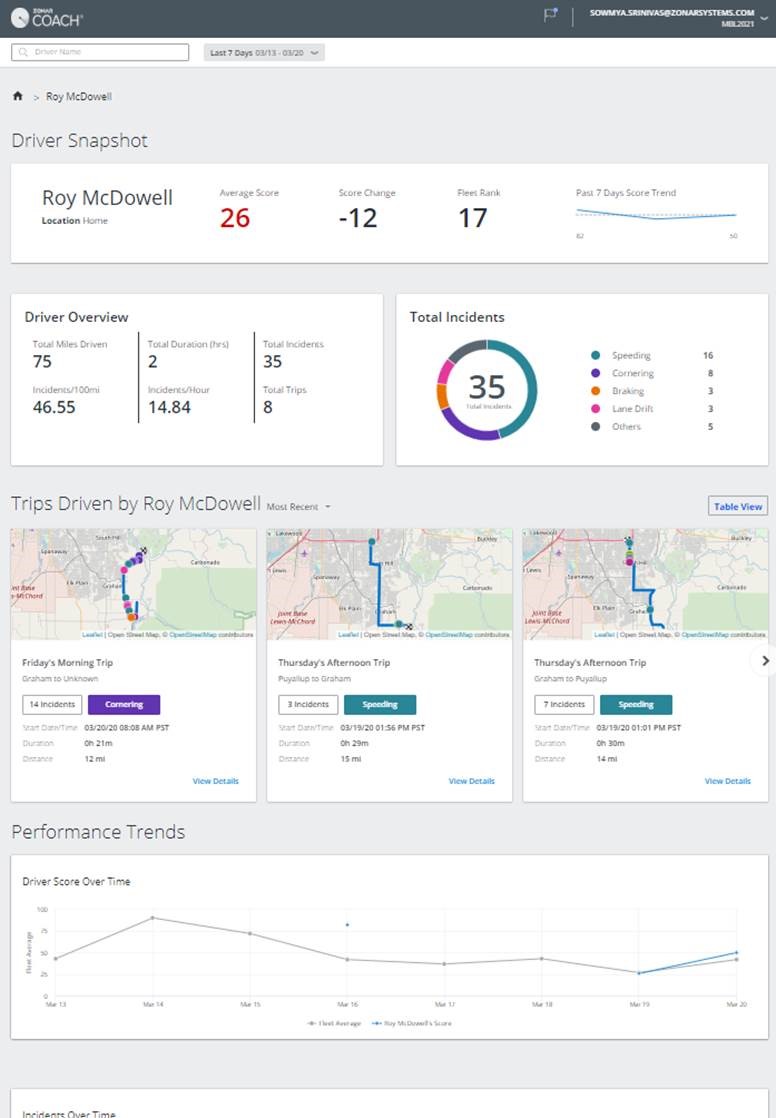 Trip Page & Map UI Improvements
New Trip Summary section.
Incident List with time and location.
Ability for the fleet manager to dismiss any incident as Safe without the driver challenging it.
Video Upload Status Tracking - Appropriate messaging when the videos are not available.