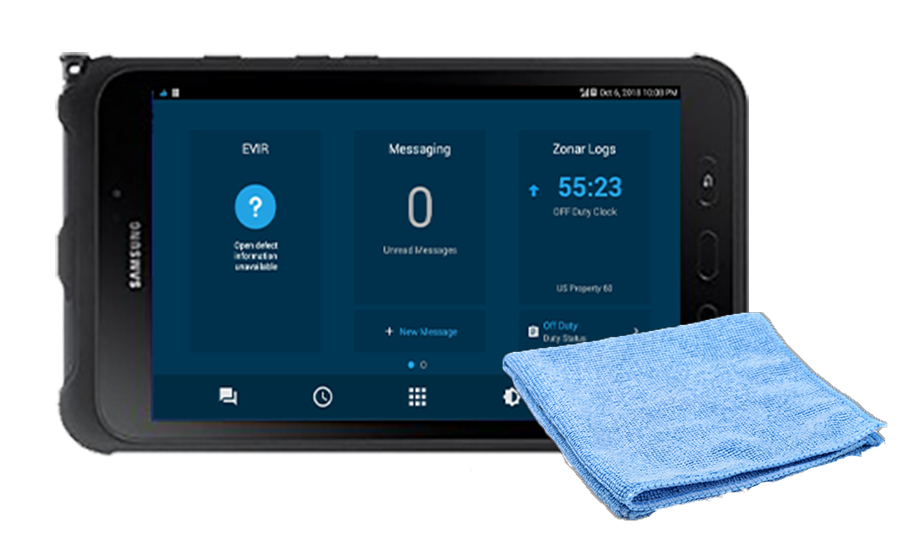 Frequently cleaning commonly-touched surfaces reduces the chance of coming in contact with bacteria or deadly viruses. All efforts should be made to clean and disinfect tablets for your safety.
Gently wipe the surfaces of the device with a slightly damp microfiber cloth to remove dirt and grease.
Dry the tablet with another dry, clean microfiber cloth.

Avoid getting excess moisture on the tablet.
Do NOT use compressed air to clean the tablet.

Apply isopropyl alcohol (at least a 70% solution) to a microfiber cloth and gently wipe all surfaces of the device.

Do NOT use a bleach spray on your device.