How Can I Tell if a VTHU is Installed?
If installing a V4 or V4 Base GPS unit on a vehicle with a DTNA factory-installed VT GPS unit, there are a couple of important things to keep in mind.
The designation as a DTNA unit in Ground Traffic Control is important because it determines how data from the unit is distributed, how the unit is supported, and can affect warranty.
When changing devices on a DTNA vehicle:
The Asset Description in Ground Traffic Control should remain the same (the asset description includes the word "DTNA")
The Device Type in Ground Traffic Control should reflect the actual device being used in the vehicle
Use the factory-installed wiring
Even though a V4 or V4 Base is installed, conduct troubleshooting as if it were a VT4 or VT4 Base
When to Install a VT4
When a VTHU (3G) is currently factory installed in the vehicle.
Why a VT4 and not a V4?
Currently the VTHU is only sending Virtual Technician information to the Daimler portal.
Upgrading to a VT4 enables the track and trace, diagnostics, ELD, and GTC+ services for Zonar while preserving the Virtual Technician service through Daimler.
Swapping the VT units enables you to utilize the factory wiring (plug and play). Only the tablet wiring will need to be routed to the factory unit.
When NOT to Install a VT4
When the factory installed unit is already a VT4 (serial number begins with 23). Contact Zonar to activate these units OR install a V4 separately.
When the vehicle is NOT a Daimler vehicle. Install a V4 in ALL of the following:

International
Volvo
Kenworth
Any Freightliner which does not already have a factory unit installed
How Can I Tell if a VTHU is Installed?
Asset List look up:

Look up the asset number or VIN in the Asset List. If you do not have this document, please ask the Zonar Implementations team for assistance.
There will be a Current GPS ID in column A which will be a 6 million or 11 million serial number and the Enabled Unit type (column K) will say "Factory VTHU or VT4".



Master Install document look up:
If the vehicle has already been installed and the unit needs to be swapped, you can find the same information on the Master Install Document sent out in the weekly project status report email.
Find it physically

There are certain install locations for this box and they are described below
Insert line drawings of install locations here:
They can be in the following models, but not in all of them:


2012 – 2018 Freightliner Cascadias
2017 – 2019 New Cascadias
2018 – 2020 Western Star 5700
There are minor physical differences between the VT units and the V4.
Unit
Serial# begins with
Description
When to Install
Picture

VT4

22

Factory installed

VTHU
11 or 17
Factory installed
V4
18 or 21
V4 Base
27
No WiFi module
Where To Find Installed VTHUs
Freightliner Coronado
Installed in overhead panel behind sunglass pocket (B). Remove B to access.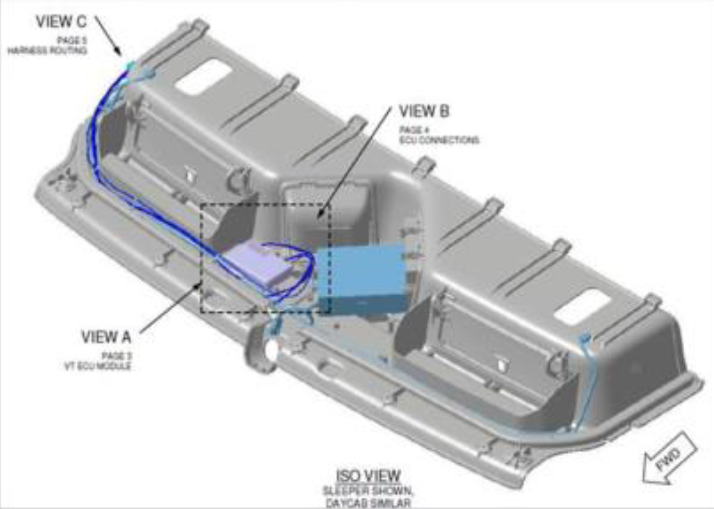 Freightliner M2
Installed behind passenger side dash panel.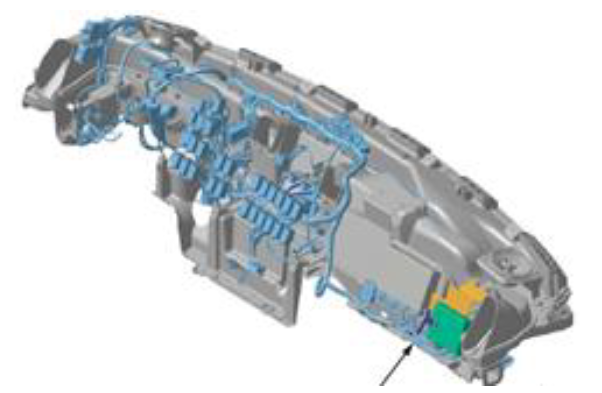 2017 EPA-16 Cascadia
Installed behind center dash panel, attached to the heat/AC duct.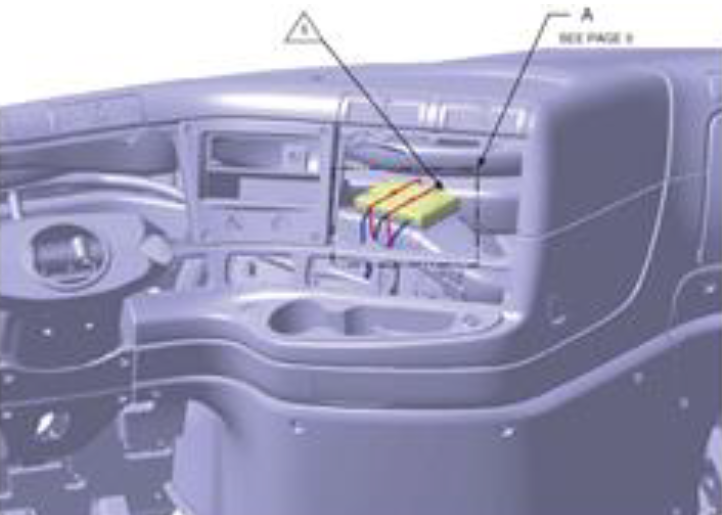 2011-2016 Cascadia
Installed in overhead panel behind sunglass pocket (B). Remove B to access.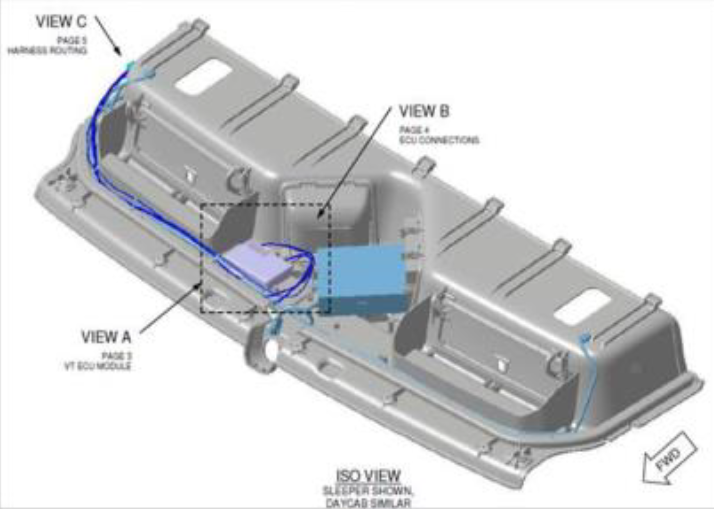 Western Star
Installed behind the passenger side glovebox.