On newer versions of Android, some applications may require enabling permissions before use. When this occurs, the tablet shows you a Permissions required warning screen.
Follow the steps below to enable permissions.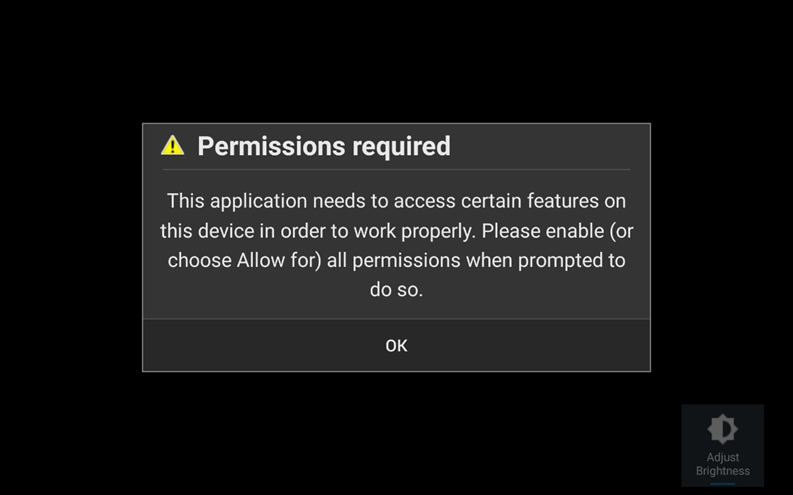 Select OK on the Permissions required screen. This opens the Change system settings screen.
Select the Allow permission toggle to enable permissions (shown by a blue slider).
Once permission is enabled, tap the back icon to the left of the Change system settings and scroll to bottom of the App info page. Select the Appear on top option to toggle it to On.
If at any time you need to enable permissions and the device does not automatically open the Change system settings screen, you can access it by going to Settings > Apps and selecting the desired application.