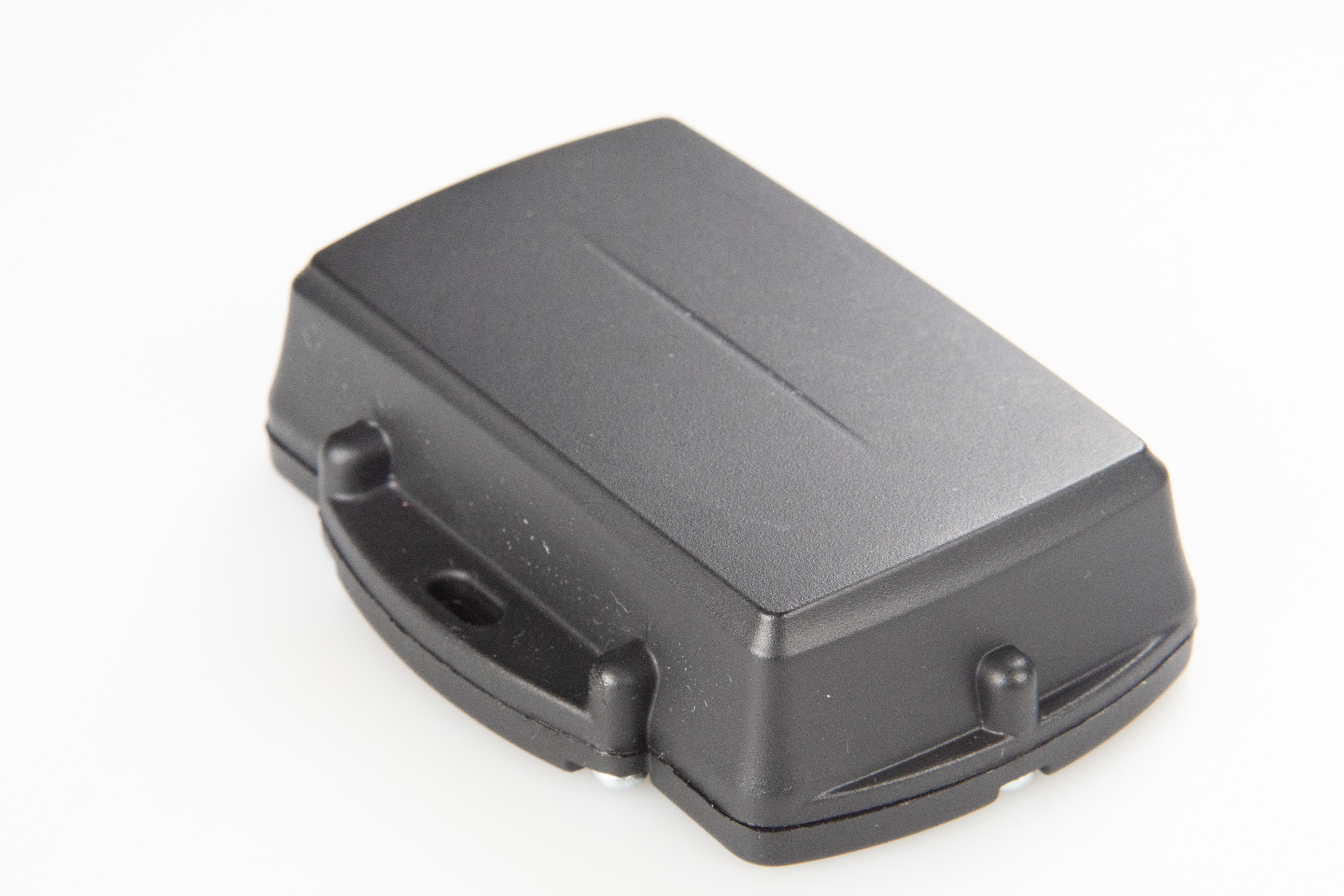 Introduction
Zonar ZTrak : Battery-Operated Asset Tracking
Designed to withstand harsh outdoor environments and equipped with an exceptional battery life, Zonar's ZTrak is an ideal solution for managing assets that will be deployed for long periods without maintenance needs. With ZTrak, your equipment can be located easily and reliably.
Tough and Reliable ZTrak provides ruggedized, long-lasting GPS locating capabilities in one simple-to-install device.
Long Battery Life Dependable asset tracking with 10 years of battery life based on two pings per day. The ZTrak supports Energizer Ultimate Lithium L92 batteries that can be bought off shelf for ease of replacement.
Intelligent Motion-Based Tracking With a built in accelerometer the ZTrak can record a location point every 5 minutes and upload a batch of 6 location points every 30 minutes while an asset is in motion.
Theft Recovery Mode When activated ZTrak can provide a near-real-time call rate at once per minute for up-to two consecutive hours.
Web-based Locating Companies can monitor asset location efficiently and easily through Zonar's Ground Traffic Control™. This web-based asset management portal provides pinpoint location reports with just a few simple clicks.
Major Features
Up-to 10-year battery life expectancy at two position updates per day. For more information about battery life expectancy refer to our Battery Matrix on the ZTrak (AT22) FAQs.
Intelligent motion-based tracking
Theft Recovery Mode dynamically tracks stolen assets through a high-frequency position report recovery mode
IP67 rating - sealed and rugged enclosure
Operating temperature range of -30˚ C to 60˚C (- 22˚F to 140˚F)
Built-in cellular and GPS antenna for easy installation
No external wires or cables
Placement and Orientation
Choose a location that will optimize the following conditions:

The device must ideally have a clear, unobstructed view to the open sky for best GPS reception.
Where the device is less likely to be physically damaged.
Where the device is less likely to be easily identified by a potential thief.

Avoid installing the ZTrak in a metal enclosure.
Avoid installing in a location that will result in prolonged elevated temperatures (i.e. direct view of sunlight with no ventilation).
Associate the ESN to the Asset
Properly associate the ESN (also known as GPSID) from the affixed label to the asset number in Ground Traffic Control™ as follows:
Log in to Ground Traffic Control with your organizational account and password.
From the main menu click

Manage, then go to Assets and click

Assets.
On the Manage Assets page, click

Add.
On the New Asset dialog, enter the Asset No. and complete the other required fields.
In the GPS Id drop-down, select the GPS Id that matches the one listed on the ESN label on the bottom surface of the Zonar ZTrak.
Check the Asset Status field and make sure that it's set to Active.
Click

Save.
Installation
The ZTrak (AT22) will be delivered with both its SIM active and batteries installed.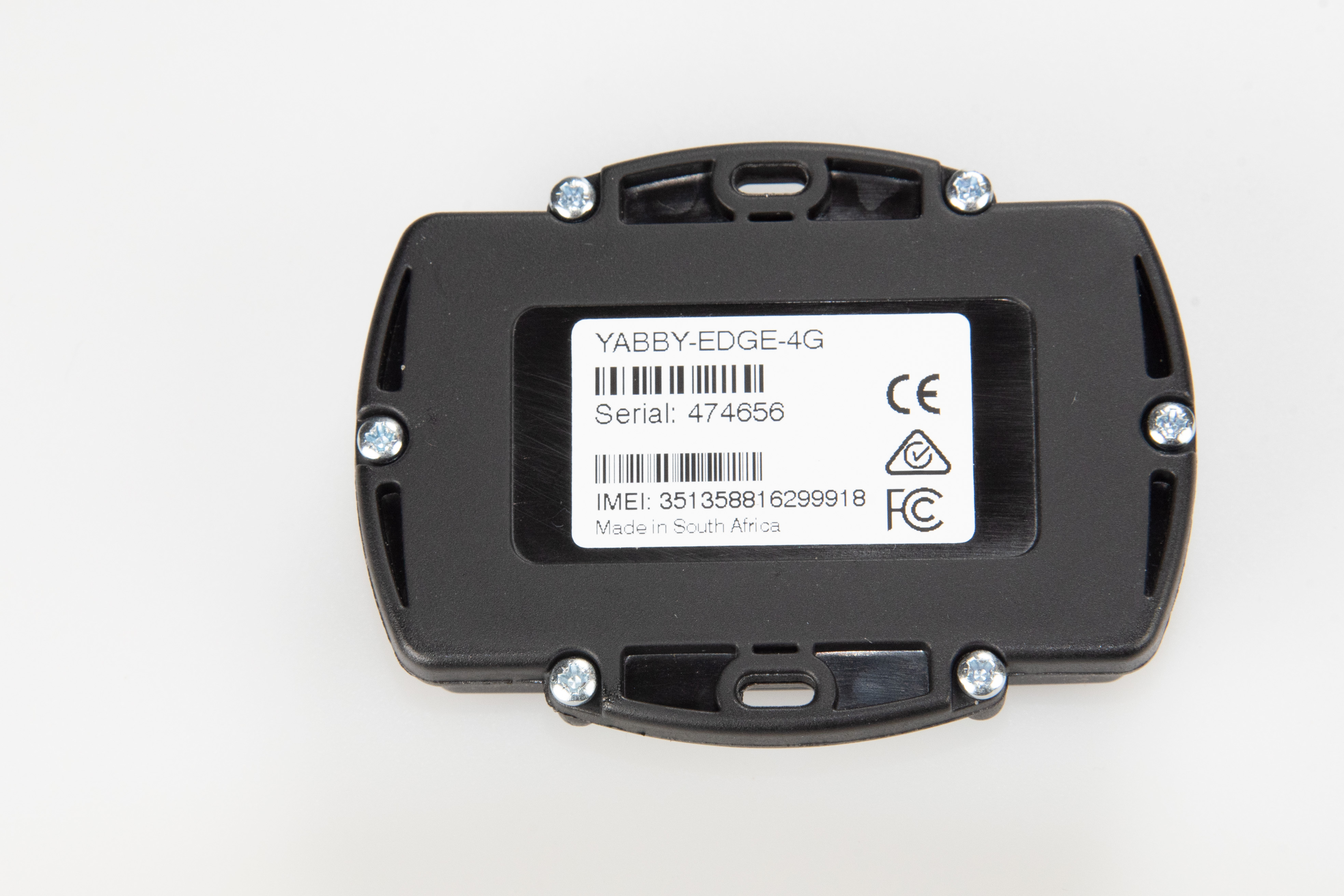 Do NOT perform an installation of ZTrak on an asset before assigning the IMEI to an asset in Ground Traffic Control.
Determine optimal mounting, preferably with top of unit facing towards the sky.
Center punch and drill two mounting holes.
If needed, apply RTV sealant inside the mounting holes.
Bolt, screw or

zip-tie

the device to the vehicle, container or asset (do not over-torque hardware, this may crack the housing). Adhesives such as 3M VHB tape could also be used depending on the asset.
Battery Replacement
The screws to open the case are on the bottom of the ZTrak case. Remove the device from its mount location to access the screws.
Use a Posidriv bit if available to loosen the screws. A regular Phillips bit may be used, but use caution as it may strip the heads.
Replace the batteries using Energizer L92 lithium AAA batteries. These batteries are best suited to the usage needs of the device, and using any other brand or type of battery will void the warranty.
When replacing the case, tighten the case firmly (to a torque of 0.7Nm) to ensure the gasket has a firm seal.
If a torque wrench is available, tighten the screws with a torque of 5 in/lbs. +/- 0.5.
System Check
Confirm that the unit is working properly in Ground Traffic Control™ as follows:
From the Ground Traffic Control main menu click

Reports, then go to GPS Track and Trace and click

Ztrak.
On the Ztrak reports page, click

Ztrak Asset History.
Select the asset from the Asset No. drop-down.
Select a Date Range and click

Generate Report.
View the Asset History Results for the report. If your asset is displayed here, for Map or List view, this indicates that your asset is active.
System Components and Specifications
BATTERIES
User-Replaceable Batteries

3 x AAA. Batteries installed upon shipment.

Supported Battery Types

Lithium (LiFeS2): Lithium recommended for best performance
*Please dispose of Lithium batteries in a safe and responsible manner

Any AAA battery used besides Energizer Ultimate Lithium L92 batteries will result in voiding the ZTrak (AT22)'s product warranty

*Battery Life
Once Daily location updates: 10+ years
Movement-Based location updates: Based on usage pattern
Refer to ZTrak (AT22) FAQs Battery Matrix for more usage scenarios
LOCATION
| | |
| --- | --- |
| Chipset | Semtech LR1110 |
| Constellation | Concurrent GPS / BeiDou |
| Cloud-Based Solver | Asset location is calculated in Digital Matter's Location Engine |
| Tracking Sensitivity | -134 dBm autonomous / -141 dBm aided |
| GNSS Assistance | GNSS almanac data for greater sensitivity and position accuracy |
| Low Noise Amplifier | GPS signals are filtered and boosted by a SAW filter and low-noise amplifier (LNA) allowing operation where other units fail |
| Cell Tower Location | Cell tower fallback for positioning when there is no GNSS or WiFi signal |
| Wi-Fi Positioning | Indoor asset location using Wi-Fi access point scanning (device does not connect to Wi-Fi) |
POWER
Input Voltage

3-5.5V DC

Sleep Current

<10uA*




*Average current in lowest power configuration.
MECHANICS / DESIGN
Dimensions

Standard: 84 x 63 x 24 mm (3.31 x 2.48 x 0.94″)

Weight

Standard: 82 g (2.9 oz)

Housing

Ultra-Rugged IP67 Housing. Non-branded housing for optional white-labeling.

IP Rating

IP67 rated housing ensures device can withstand fine dust, high-pressure spray, submersion for 30 mins in 1m of water, and extreme temperatures

Installation

Compact and concealable. Multiple installation options for covertly and easily securing the device to assets with screws, bolts, cable ties, rivets, and more. Stainless steel screws supplied.

Operating Temperature
-30°C to +60°C
For operation in extreme temperatures use Lithium Batteries

Cellular Antenna

Internal

GPS Antenna

Internal

Wi-Fi Antenna

Internal

3-Axis Accelerometer

3-Axis Accelerometer to detect movement and high G-force events

Diagnostic LED

Diagnostic LED indicates operation status

Flash Memory

Store weeks of records if device is out of cellular coverage. Storage capacity for up to 5 days of continuous 30-second logging.

Speed and Heading

Scanning technology used on the ZTrak (AT22) does not return speed and heading

On-Board Temperature

The device reports internal temperature which provides an indication of ambient temperature but may not always be precise
DIMENSIONs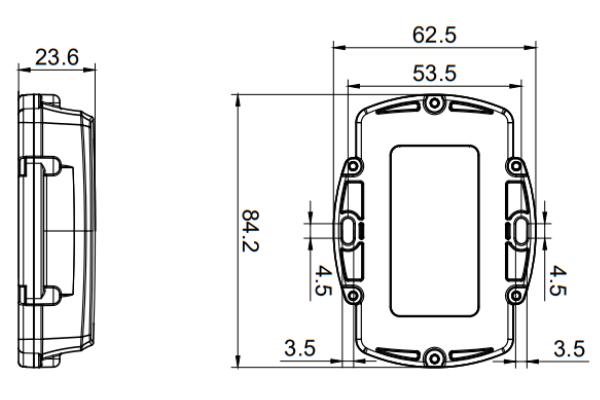 Warranty And Legal Notices
For more information regarding Zonar Warranty and Legal Notices, see the Zonar Product Warranty page on our website (https://support.zonarsystems.net).