This is the installation procedure for Zonar DashCam, and includes mounting, cabling, and testing of the camera for use with Zonar Coach. Use all recommended parts and tools.
Tools and Parts
The following tools and parts are required for this installation.
Plastic pry tool kit
Windshield cleaner and towels
Masking tape for mounting placement
Perma-seal butt connectors
Self-tapping screw
Fuse holders
Wire strippers and crimpers (for 16-22 gauge wire)
Zip ties
Butane torch for heat wrapping connectors
Mount the Camera
Do not attempt to install the camera to a cold windshield. The windshield should be at room temperature (or warmer) before adhering tape.
Refer to the Best Practices section before beginning.


Record the camera IMEI for account setup.
Clean the inside of the windshield at the mounting location.
Use masking tape and ruler (or measuring tape) to locate and mark the placement of the camera to meet camera requirements and FMCSA's safety guidelines.

The bottom of the camera is not to exceed 4 inches below top wiper blade path.

The camera is not to be mounted more than 7 inches above the lower edge of the area swept by the windshield wipers.

The camera must be mounted in a position where the wipers can clean the area in front of the camera. This ensures that the camera can properly recognize street signs.

Remove the tape from the adhesive backing and align the camera so that the top and bottom planes are parallel to the ground. Once aligned, press on to the windshield with adequate pressure for a minimum of 30 seconds.
If available grab an assistant to aid in alignment from the outside to ensure camera is square and a good adhesion bond is occurring between the tape and glass.
Remove the protective film from both camera lenses. Clean the camera lens surfaces with an alcohol wipe.
Connect the Camera
Carefully tuck the cable into headliner and route either down driver side or passenger side A pillar. This is dependent on the cab fuse box/power termination location.
Note: Many modern vehicles are equipped with airbags in these pillars.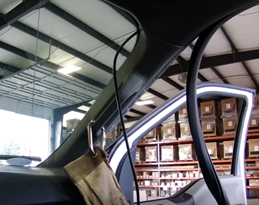 Connect the camera cable to the vehicle.

Strip the two black wires and crimp both wires into a perma-seal ring terminal.
Connect to an already established ground stud, if possible.
Strip the yellow wire (ignition power) and crimp the appropriate gauge perma-seal butt connector with a 3A add-a-tap or in-line fuse holder.
Connect to a reliable ignition source.
Strip the red wire (constant power) and crimp the appropriate gauge perma-seal butt connector with a 3A add-a-tap or in-line fuse holder.
Connect to a reliable constant power source.

Secure wiring and cable slack. This should be completed in a manner in that the cable is secured to existing factory wiring and is safe. It should not interfere with any vehicle systems, driver, or passenger safety.

Verify the Connection
Start the vehicle.
The power LED on the camera should begin to start flashing gray within 45 seconds.
Log in to the camera and ensure that the camera is angled to reach optimum performance (see table below).
Shut down the vehicle and observe the proper shutdown light sequence: The flashing gray light should change to a flashing green, then red. This will indicate you have wired the constant and ignition wires properly and a proper shutdown has occurred.

Notification Lights on the Camera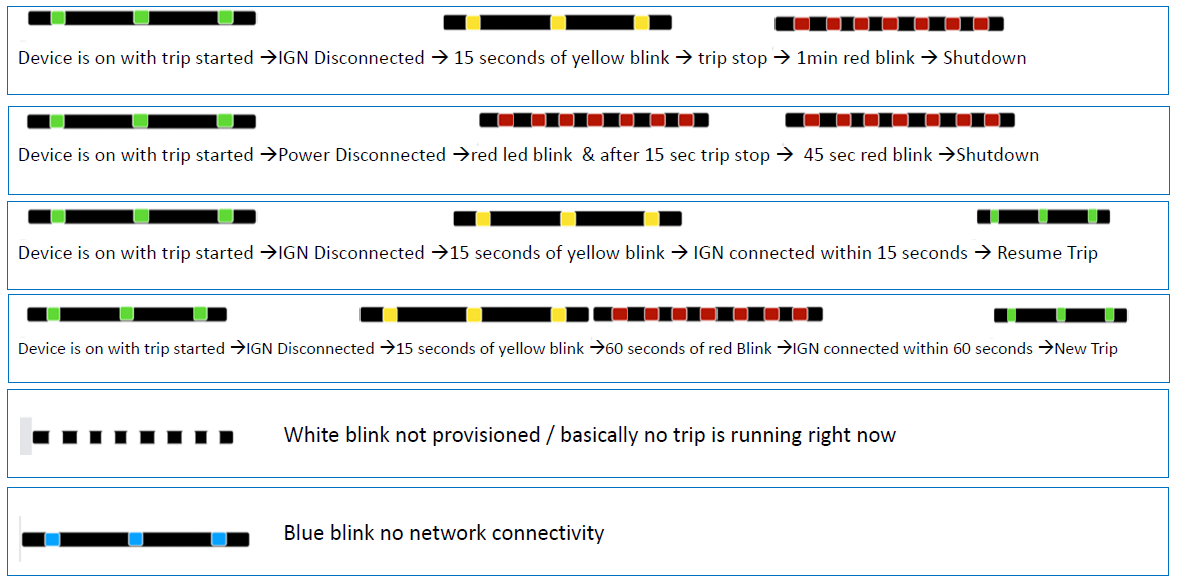 Verify the Camera Angle
Once mounted, the angle of the camera can be adjusted for optimal coverage of the road and the driver. The image should be centered on the area in front, with a slight amount of the vehicle hood appearing at the bottom of the frame.
GOOD MOUNTING - Forward

BAD MOUNTING - Forward

Camera sees enough of the road and not too much sky.

Camera sees too much sky.

Rotate camera down.


Camera tilted down too much.

Rotate camera up.
| | |
| --- | --- |
| GOOD MOUNTING - Rear | BAD MOUNTING - Rear |
| | |
| | |
Uninstalling the Camera
Before uninstalling a DashCam from a vehicle the camera IMEI must be unassigned. DashCam assignments are managed in the Zonar Coach™­ Desktop App.
If a camera needs to be removed, heat the windshield with a heat gun from the outside. This should loosen the bond and allow the mounting bracket to be removed by using a plastic panel tool.
It may be necessary to use 3M adhesive remover to clear any leftover residue.
Caution: Do not apply heat from a heat gun if the windshield is frozen. The sharp change in temperature could cause the windshield to crack.
Best Practices – Connections
Power connections are dependent on each vehicle type. Plan accordingly for your specific installation(s). Consult your owner's manual for your specific fuse type.
Additional assistance can be provided by contacting Zonar Customer Care.
Links for installation consumables (fuse holders, butt connectors and ring terminals):
https://www.waytekwire.com/item/46229/ATO-ATC-In-Line-Fuse-Holder-46229-/
https://www.waytekwire.com/item/46405/Littelfuse-0FHA0200Z-ATO-Add-A-Circuit-Fuse-Tap-/ https://www.waytekwire.com/item/46044/MINI-Fuse-Circuit-Tap-46044-/ https://www.waytekwire.com/item/46408/Littelfuse-FHM20200Z-Micro2-Add-A-Circuit-Fuse-Tap/ https://www.waytekwire.com/item/47402/EATON-s-Bussmann-Seres-BK-ATC-3/ https://www.waytekwire.com/item/47426/EATON-s-Bussmann-Series-BK-ATM-3/ https://www.waytekwire.com/item/46116/Littelfuse-Micro2-Fuse-Tan-5A-32V-0327005-YX2S/ https://www.waytekwire.com/item/38250/Crimp-Seal-Step-Down-Heat-Shrink/ https://www.waytekwire.com/item/30802/Molex-19164-0003-Perma-Seal-Ring-Terminal-/ https://www.waytekwire.com/item/30946/30946-Crimp-Solder-Seal-Heat/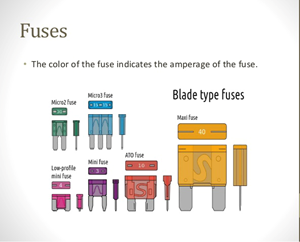 Connecting directly to battery and ignition studs (if available) is an approved and preferred connection method.
For heavy-duty vehicles, connecting into Battery, Ignition, and ground splice packs (where applicable) is approved and a preferred connection method
Vehicles equipped with a kill-switch: Recommended practice is to wire around the switch to maintain constant power.
Power connections for the Zonar Coach camera should be independent from other electronics. No other products should be butt-spliced together sharing an add-a-tap, etc; Sharing a power post with separate ring terminals is acceptable.
When utilizing add-a-tap circuits, do not tap into factory circuits such as airbag, ECM, or other critical components that could affect critical vehicle functions. A good circuit to tie into is a radio circuit or similar.
Both the constant and ignition wire must have some sort of fuse protection, be it an in-line fuse or an add-a-tap circuit. It must be no more than 18 inches from that connection source. The primary purpose of this is to protect the physical wire itself; secondary purpose is to protect the product.
Connect the ground wire to an already-established ground stud when possible.
The frame of the vehicle is an acceptable ground point if no ground studs are readily available.
When connecting ground to the frame of a vehicle, make sure the surface area is prepped for ground.
You should never drill into an area you cannot see behind.